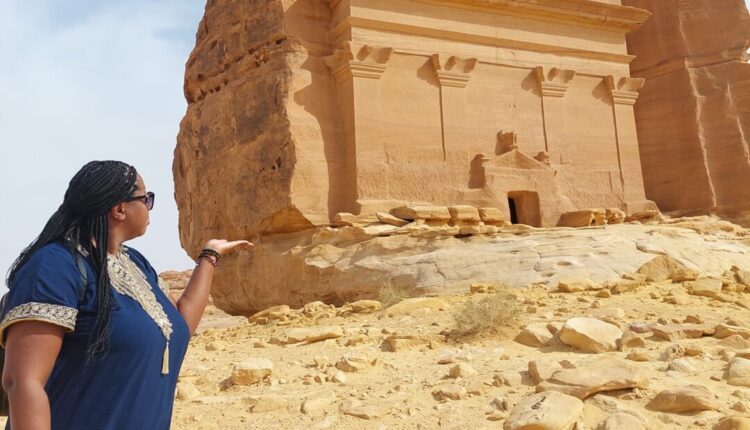 By Nicole Brewer
Greetings globetrotters! I recently returned from an epic trip to Saudi Arabia from Oman for Eid holidays. I've lived in Oman for a decade and finally managed to visit our next door neighbor Saudi Arabia. Many may not think of globetrotting to Saudi for a luxury getaway, but you would be pleasantly surprised to learn that Saudi is open for tourism as of last year. Furthermore, not only is it open but it is safe and I can fully recommend it based on my recent experience there. People were extremely nice and helpful, making me feel at ease with my decision to visit. Check out this complete guide to visiting the KSA.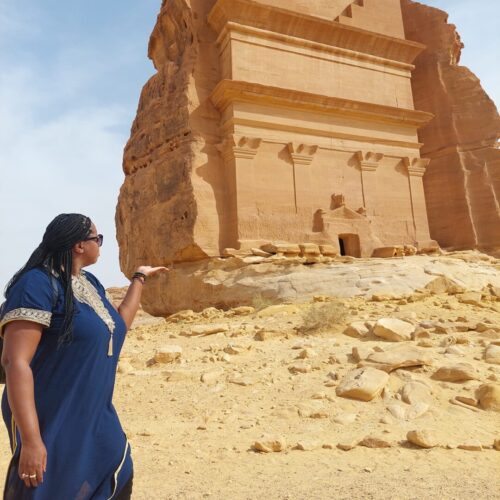 Visa Information
It is now relatively easy to apply for a tourist visa to visit Saudi Arabia. I was literally approved for my visa within minutes of filling out my application on the official Saudi visa e-portal. The visa will abe accessible for one year, multiple entry for up to 90 days at a time as a tourist. You are only able to use it for tourist activities and not for performing Hajj.
Where to Stay
For the first two nights of my time in Jeddah I stayed at Centro Salama by Rotana. It is pretty centrally located, around 20 minutes from the King Abdulaziz International Airport and 15 minutes from the corniche. The service was great and I enjoyed the buffet breakfast. It features a relaxing rooftop pool, gym, and a host of modern amenities.
Now the main reason for my trip to Saudi was to do a stay at Habitas AlUla, which is one of the most stunning luxury resorts in the world. It features close to 100 villas including huge celestial and canyon view villas, which I stayed in. One of the things which I absolutely loved about the villas was that each one came equipped with it's on electric bike! The resort is huge and it's very useful to have access to an electric bike to explore the activities, dining establishments, wellness center, and more.
In addition to an array of villas to choose from during a stay at Habitas, they also offer a cool concept called Caravan Alula. I decided to do two nights stay in the villas and one night stay in a caravan. I really enjoyed my night's stay in a valley view luxury airstream caravan. I was able to rest after doing a day tour and lay out under the stars taking in the fresh air. They even offer a movie to watch on the rocks alongside others staying in the caravans! Dining options included cool food truck dining. There was a coffee food truck available also. I recommend the caravans for family as I saw children loved the idea of camping out in the valley.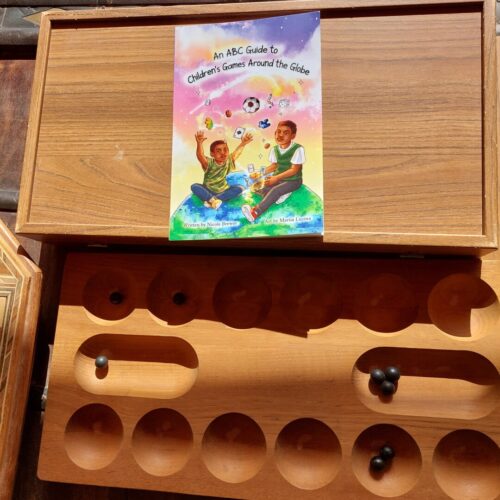 What to Do
Renee and I spent 5 nights total in Saudi Arabia. This included 2 nights in Jeddah and 3 nights in AlUla. I personally wanted to see the Old Town area of Jeddah as an architecture and interior design buff. The historic quarters of Old Town did not disappoint. Nevertheless, unfortunately since we visited during Eid holidays, many of the shops were not open during the day. We stayed until after 6pm and some shops opened up but many took the first two days off during the holiday to spend with their family and friends. I still rather enjoyed exploring, especially having the area mostly to ourselves for a bit of time.
The next few days included not only relaxing and enjoy the Habitas AlUla resort, but also exploring and visiting sites such as the UNESCO heritage site Hegra, the mirrored building Maraya, which is the biggest one in the world, and experiencing the Andy Warhol Fame exhibition also on display in Maraya. Additionally, it was nice to explore the ancient old town of AlUla which also included the AlUla Arts Festival made up of posters and artwork from artists throughout the region.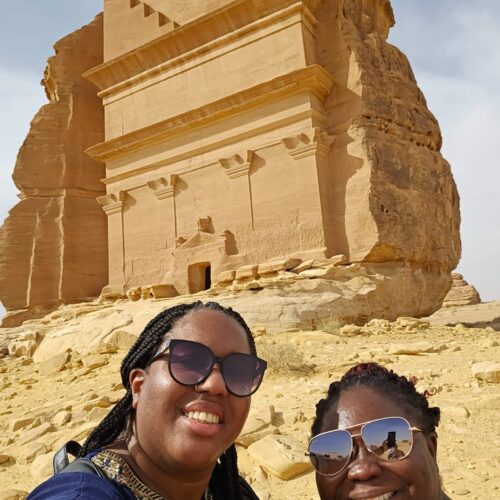 The Best Time to Visit
Typically the best time of year to visit the desert is from November through February, when temperatures are relatively mild. However, due to timing of my holidays, I decided to visit during Eid break which recently occurred in late April. The temperatures were still bearable during this time, but just make sure that you stay hydrated, as the sun can surely drain you if you're out touring during the day.
Also, ensure that you check the timing of Ramadan, which happens according to the lunar calendar. That is definitiely not the time to visit the Middle East, as many shops and restaurants will be closed during the day in observance of the holy month fasting schedule. This was also the case for us while visiting Elephant Rock during Eid holidays. In the afternoon restaurants were closed and opened up during the evening hours.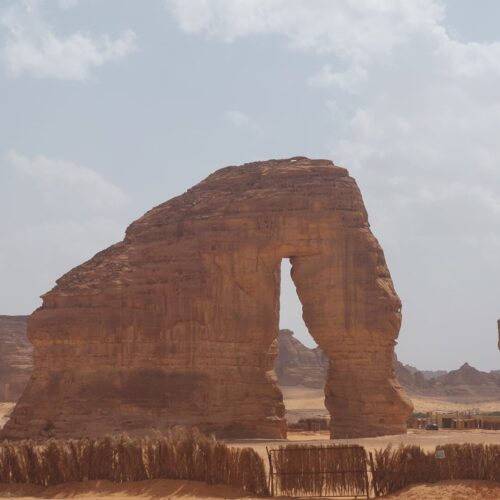 How to Dress
Since I've lived in the region for awhile, I was already well-versed on how to dress in Saudi Arabia. They have similar rules regarding dress code, especially for women, as we have in Oman where I live. Many people were surprised to see that I did not have to wear an hair-covering during my trip. Since I'm a non-Muslim tourist visitor, it is not a requirement at all to wear a hijab. As long as you dress respectifully and cover your arms, legs, etc. you will be fine while visiting Saudi Arabia.
How to Get There & Around
Last but certainly not least, the best way to arrive into Saudi Arabia is through Saudia Airlines. They are currently offering a free tourist visa for those transitting through Saudi via their airline up to 72 hours. It was relatively easy for me to travel to Saudi from Oman via Oman Air. Renee visited with a layover in Abu Dhabi. A stopover in either Abu Dhabi or Dubai are great options for globetrotters.
While on the ground in Jeddah and AlUla, we moved about using local taxis and apps such as Careem, Uber, and Kaiin. To our surprise, there were local transport/bus options for those visiting sites such as Maraya or AlUla's Old Town that will take you back to your resort such as Habitas. Overall, we had a great time visiting Saudi and would recommend it. Is Saudi Arabia on your list to globe trot to globetrotters? If so, what cities are high on your list to experience? Please feel free to comment below. As always, happy globetrotting!