By Nicole Brewer
When people think of the Middle East and luxury, most minds go straight to the famous Dubai. However, Abu Dhabi — the economic capital of UAE — holds its own, as well. It is home to the stunning Sheikh Zayed Grand Mosque, theme parks like Ferrari World on Yas Island, as well as grand shopping malls. I had a fabulous time during my Globe-Trot Experience in Abu Dhabi. There is a host of things to do in this dynamic city. I was fortunate enough to be able to stay with a fellow globe-trotter on my trot to Abu Dhabi, but it made me curious about the luxury hotels and resorts that are also available there. Take a look at this Guide to the Most Luxurious Hotels in Abu Dhabi.
Fantastic Luxury at the Emirates Palace Abu Dhabi
The luxurious Emirates Palace Abu Dhabi is located right near the famed Corniche, where you can relax by the marina. Ahead of time, make sure to book your limo or town car service to pick you up from the airport. This stunning palace of a hotel is located right on white sandy beaches where you can overlook the Arabian Gulf. Amenities of the seven-story Emirates Palace include two fitness centers, four tennis courts, outdoor swimming pools, and the Anantara Spa. Enjoy either inter-connected rooms for big parties or even a Diamond Room that overlooks the Arabian Gulf. Overall, you will have a memorable and enjoyable experience at this world-class hotel.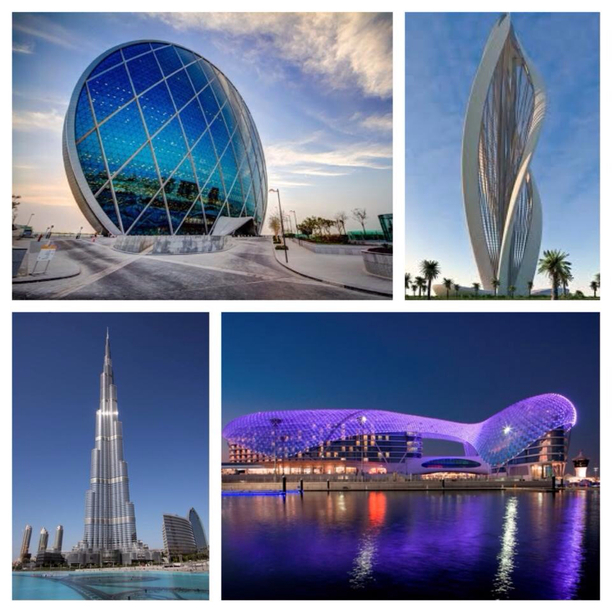 Amazing Modern Designs at Yas Viceroy Abu Dhabi
The Yas Viceroy Abu Dhabi hotel has state-of-the-art designs, with LED canopy lighting that lights up the night sky on Yas Island. For the lucky guest that stays at Yas Viceroy, you'll be only a few minutes away from the fun-filled Ferrari World amusement park. The contemporary hotel features views of the hotel canopy, the Formula 1 race track, or the magnificent marina. It also features two rooftop pools, a spa, several restaurants with international cuisine choices, and the Rush nightclub where you can enjoy a memorable nightcap.
An Opulent Retreat at The Hilton Abu Dhabi
It doesn't get much more luxurious than staying at a fabulous hotel on its own private beach. The five-star Hilton Abu Dhabi, which is located on a stretch of white sandy beach on Corniche Street, offers just that. The hotel offers chic, stylish rooms featuring amenities like flat-screen TVs with satellite channels and views of the city or the Arabian Gulf. Guests who upgrade to the Executive Suite package can enjoy using complimentary Wi-Fi throughout the hotel, taking a stroll in the relaxing peacock garden, turn-down service in your suite, Executive Lounge access, as well as free breakfast and refreshments. If that's not enough to unwind, guests have access to the full-service spa with couple's treatment rooms, a fully equipped fitness center, and divine saunas to relax your muscles after enjoying all that Abu Dhabi has to offer.
**This is a sponsored post opportunity via Hipmunk with their #HipmunkCityLove Project. The content is my own.**