By Nicole Brewer
Greetings globetrotters and Happy Holidays!! I hope everyone has had a fruitful 2016 and preparing to bring in 2017 with a bang. It has been one eventful year for me here at I Luv 2 Globe Trot, so I wanted to do a roundup of the globetrotting that has made this year incredible for us here.
Countries Visited
I started off 2016 visiting the Seychelles, which was paradise off the East coast of Africa during winter break. I enjoyed a glorious stay at the Avani Seychelles hotel and enjoyed some of the best beaches of my Life. I seriously got my entire life and started off the year with a bang.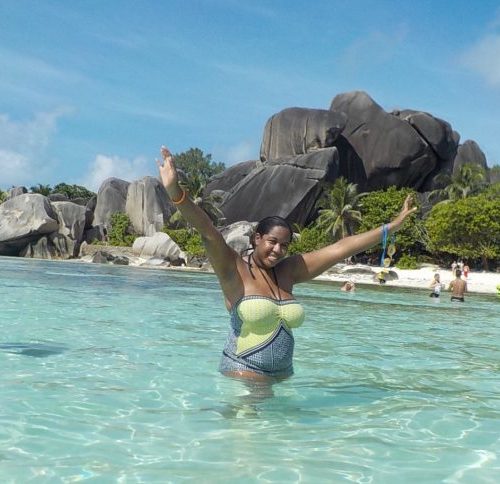 All in all, I globe trotted to 8 countries this year! In the month of March, I co-hosted a webinar and course entitled Pitch Your Trip, inspiring other globetrotting travel bloggers, vloggers and future content creators to approach brands that align with their goals for trotting the globe. I've been fortunate enough to be hosted at numerous 5 star resorts, restaurants and spas, and came together with Brandy Bell to teach others how to do the same.
I've also made several trips back to the UAE, including both Dubai and Abu Dhabi doing more fantastic hotel stays and restaurant reviews. I vowed to see more of the Middle East other than Oman and UAE, so a few months back I trotted to Doha, Qatar and managed to meet-up with GTs from the iluv2globetrot travel community while doing so. I also did another hotel stay at the stunning Melia Doha.
This summer I also globe trotted to Greece and Turkey. I met up with the co-founder of I Luv 2 Globe Trot Renee and another GT from our travel community iluv2globetrot. We had a delightful time trotting to Santorini, Athens and Crete together. In addition to visiting beautiful beaches together and dining on yummy cuisines, we also did a couple of photo-shoots for the upcoming iluv2globetrot apparel coming to the site.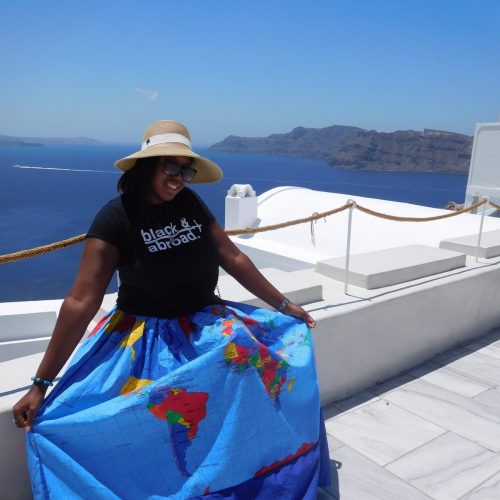 I ended off my trip globetrotting to Cappadocia, Turkey which was a Dream location of mine. I trotted here solo, after cancelling my short visit to Istanbul after the recent attacks this summer. While I had the most amazing time in Turkey this summer, from riding in a hot air balloon over the rock formations in Cappadocia, to staying in a cave hotel called Castle Inn, which was a bucket list item of mine. I would be remiss to not mention my scare of flying through Istanbul airport just 24 hours before an uprising in the region. I am truly blessed for favor to get out of the airport before it was shut down for days for incoming flights to USA, as I trotted to there before my return to USA this summer with friends and family.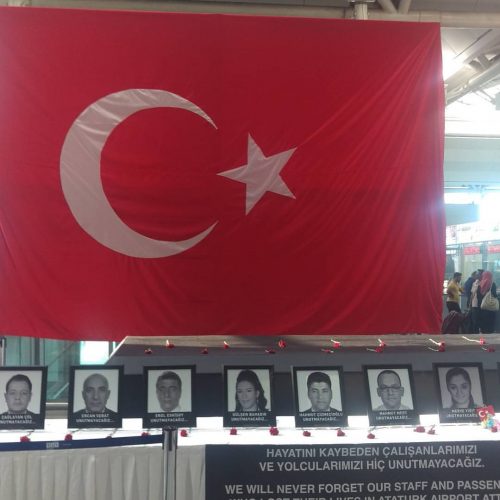 Before returning to Oman after an eventful summer at home with friends and family, I had a stop-over in Switzerland and enjoyed a summery day of walking along the river and tasting some fondue and wine. While fondue is traditionally had during the winter months, I couldn't stop in Switzerland without having some of the delicious dish that the region is known for! This fall I also made a return visit to Europe to head to Portugal for a tech summit there. Since we have the iluv2globetrot app coming out next year, I made it my business to trot to the Web Summit to network with other innovators and hear from some of the best in the field, including the founder of Tinder and the head of security for Facebook.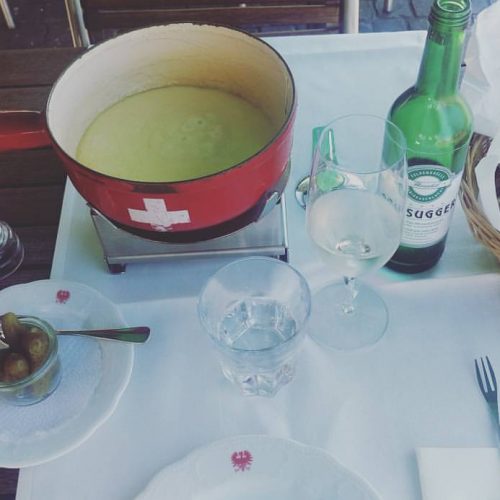 Features/Press
This year I've done several contributions for major media outlets including The Guardian and The Huffington Post. The year started off great with writing An Insider's Cultural Guide to Muscat for the Guardian and an article about expat life for the Huffington Post. I become a regular contributor to the outlet as well and have completed a couple other articles for the site.
We also managed to get mentions in another BBC Travel article this spring regarding living in Oman and I got a mention in the August issue of Essence magazine regarding living and dating abroad. I must say that 2016 has ended on an incredible note, with me currently wrapping up an article about spending 24 hours in Nizwa, Oman my current city where I reside, for another major publication based in the region. 2017 will also be off to an incredible start with several features lined up for the new year.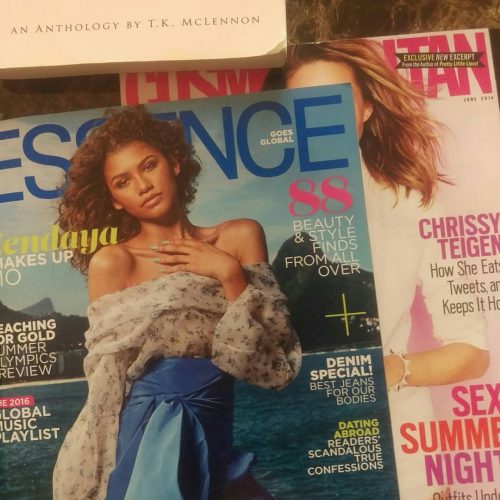 I am truly grateful and humbled for the success of I Luv 2 Globe Trot and the future of the travel brand as we ready for the launch of our travel app in the coming year. Keep trotting GTs and inspiring others to trot the globe as well! I hope 2017 fulfills your globetrotting dreams :-).