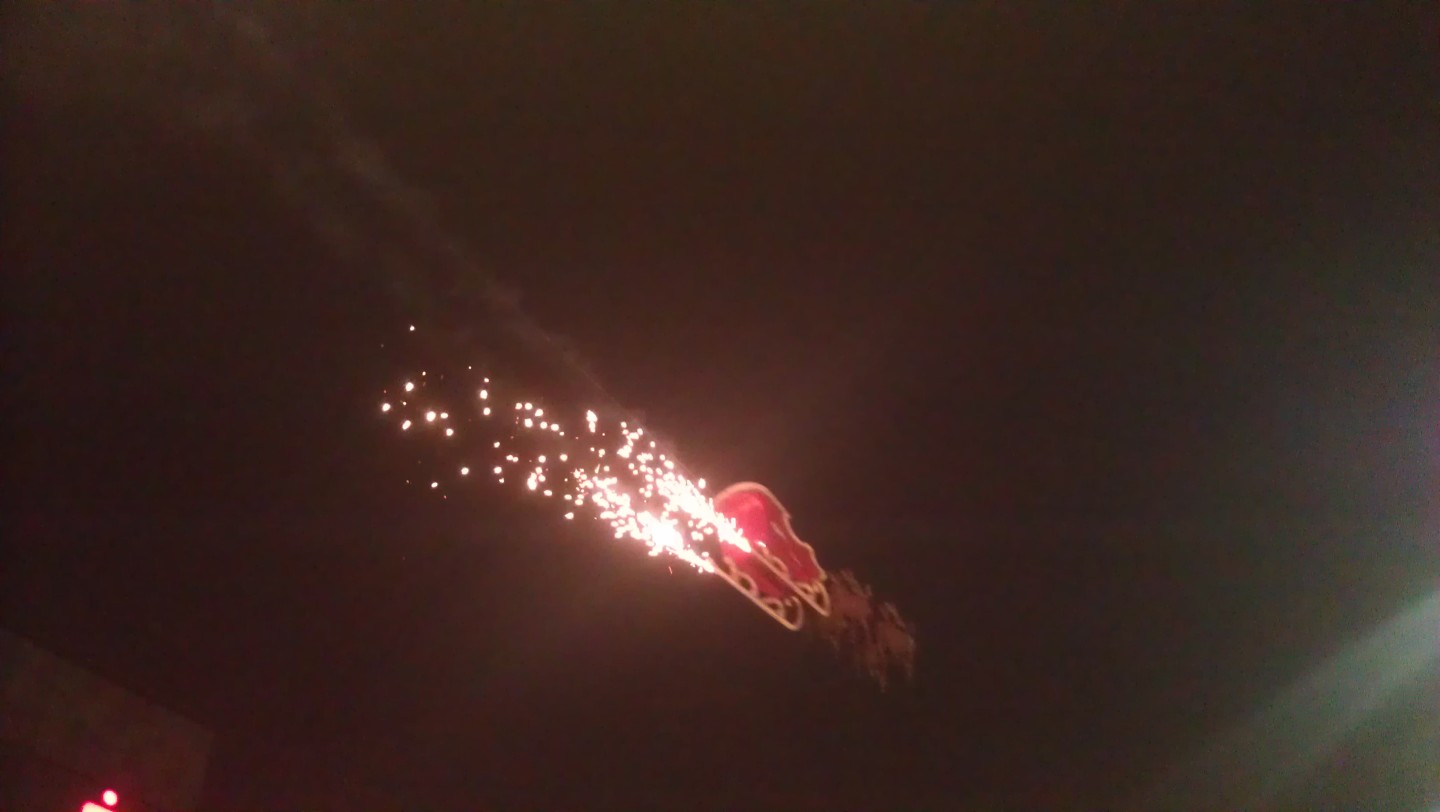 Want to see Santa zip through the sky? Check out a Xmas market in Bochum, Germany!
By Nicole Brewer
Happy Holidays globe-trotters! Christmas is around the corner and I'm happy to be in Germany for my first holiday season while here for graduate school. Yesterday I visited the infamous German Christmas market in the city center of my town Bochum. While it was a bit chilly, I walked expeditiously through the HBF Bochum markets to see what they had to offer.
I dined on pizza that I filled the toppings on my own, nutella filled crepes (Yumtastic) and sipped on a glass of gluhwein (hot mulled wine). It was enough to make a grouch turn their frown upside down! It was hilarious to see Santa up in the sky chatting on his cellphone in German..I was like where the heck they do that at lol. Take a peak at the photos and video of Santa in his sleigh below! Enjoy…happy trotting.