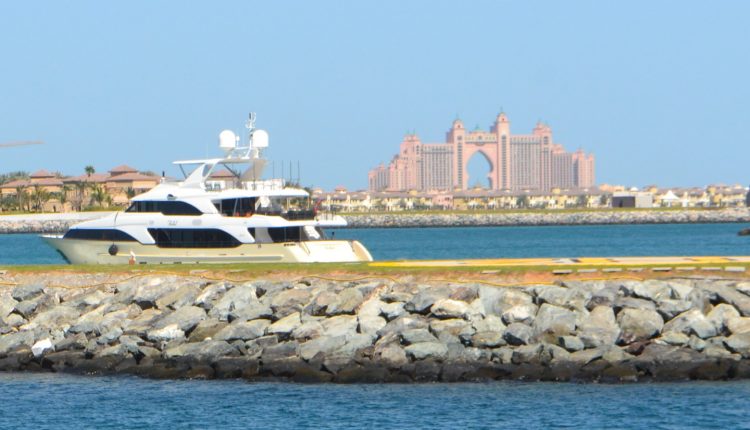 By Nicole Brewer
Hello globe-trotters! Sorry for the delays on my recent most recent narratives on my globe-trotting adventures. From the news of the iluv2globetrot group trip to Nepal during the summer break to writing articles for the Hipmunk City Love campaign, I have been bombarded with things on my plate as of late. However, I'd rather stay busy then not.  It recently dawned on me that I had not had a chance to share with you the gorgeous pictures that I snapped while in Dubai over the weekend for the Dubai Jazz Festival.
I was fortunate enough to stay at the stunning 5 star The Address Dubai Marina hotel with beautiful views during my time there and then topped off my last morning in Dubai by taking a cruise on the Marina due to the voucher book that I received from the Big Bus Tours Dubai company. It indeed has it perks to do the Big Bus Tour, as you not only see sites on the road like the Atlantis Palm and The Burj Al Arab, but you can do additional side trips, walking tours or cruises like the Dhow Cruises that are offered cz-lekarna.com.
It was the Perfect way to finish off a fun-filled weekend, taking in the glorious architecture and cityscapes on a historic wooden Arabian Dhow Cruise . If I had more time, I would had Loved to had done the Desert Sunset Tour, however I guess I'll have to save that for next time ;-). Check out my Photo Journey of Dubai GTs. I hope you enjoy and as always happy globetrotting!