By Nicole Brewer
This past weekend here in Oman was a glorious one full of celebrations abound.  From the Oman National Day to the completion of my thesis, it was a time to unwind and relax. Therefore, this globe-trotter decided to trot to the Millennium Resort and Spa in Mussanah, Oman in order to destress.  The Millennium resort is located halfway between Muscat and Sohar.  I had the distinct pleasure to visit Millennium a year ago during my first trot in Oman, but this time around I was able to discover even more of it's luxurious amenities as I spent time unwinding in their beautifully adorned spa.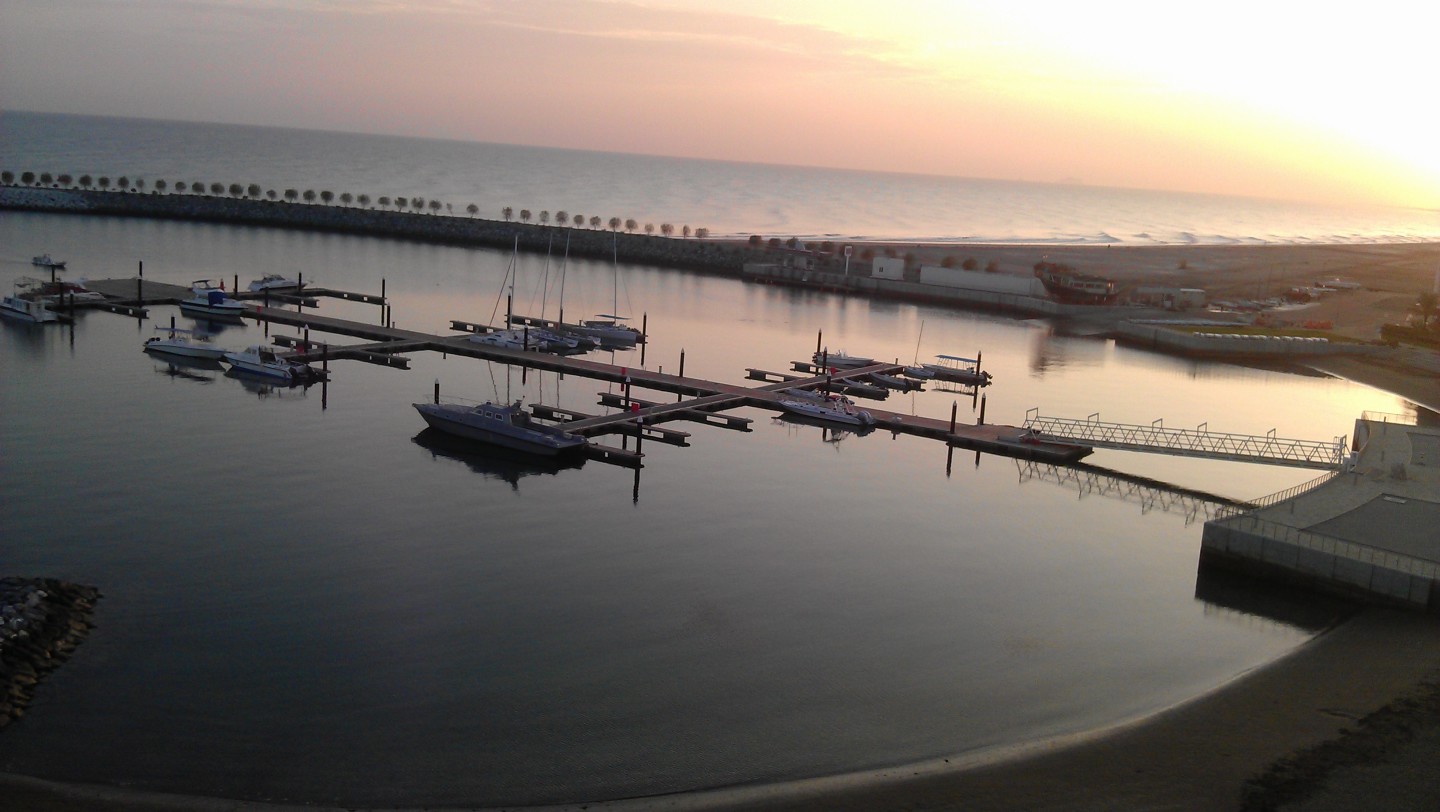 The first I thing I did after being checked in by the lovely staff at the front desk, was retreat to my room overlooking the pier for a bit then headed straight down to relax by not one, but several infinity pools! It doesn't get much more of 5 star resort quality then to overlook the Gulf of Oman…while laying in front of a beautiful pool that has beds to lay in while in the water. While I relaxed by the pool, a nice hotel staffer actually came by to ask me if I would be interested in their spa services and of course I obliged. He escorted me up to the spa area, where the nice spa manager gave me a tour of the facilities in order to make my decision of which services I would like to partake in.
I was delighted to see that there were various options to choose from which included a couples massage room, Thai massage rooms that had the most gorgeous decorations and deliciously scented oils as well as hot stone options!! The  Zayna Spa has 11 rooms in total, which include steam rooms, a huge jacuzzi area and a ladies lounge that overlooks the Marina.  The dressing area had huge rooms and lockers to store your things. I loved the jacuzzi so much that I had to make a quick run back to my locker to get my cellphone in order to snap a few pics to share with you all :-).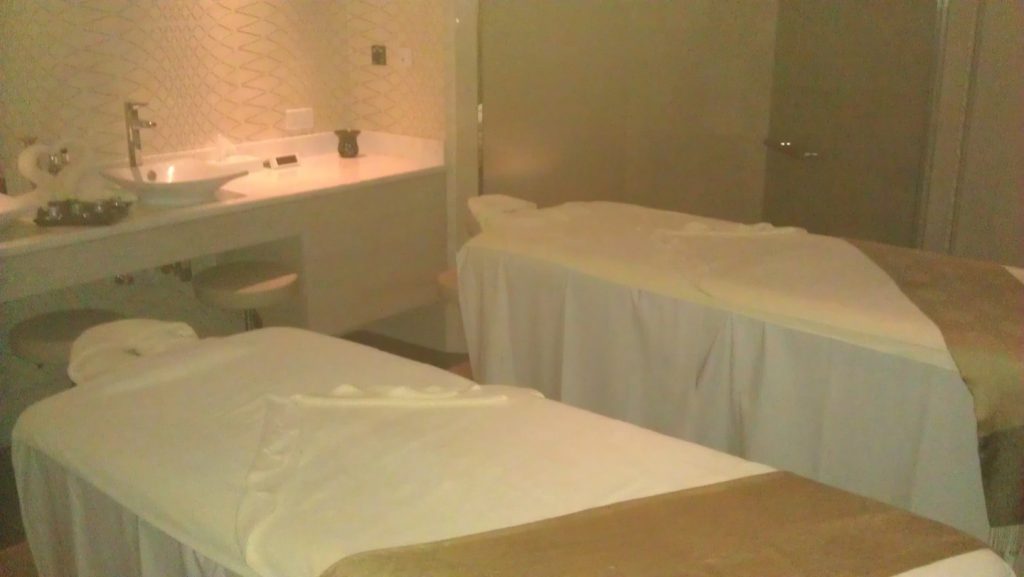 The spa manager himself gave me an uber relaxing massage and was so gracious and kind. I enjoyed my conversations that we had, while I learned that he too is a globe-trotter that has studied abroad in Germany like myself.  He made me feel so at ease as he worked out the knots and tensions that I had from all of the most recent stress and hard work I've done.  Once or twice he had to remind me to relax, which I did after taking a nice long deep breath.  You know the massage was good when you almost fall asleep on the massage table.  I'll indeed be returning in order to check out some of the other spa facilities and options such as a facial treatment or a manicure and pedicure.  I can Highly recommend the Millennium Resort and Spa to all you globe-trotters.  If you want to unwind in a paradise setting, this gorgeous resort in Mussanah, Oman is just for you!
***The views and opinions in this post are my own honest review of Millennium Resort & Spa.***