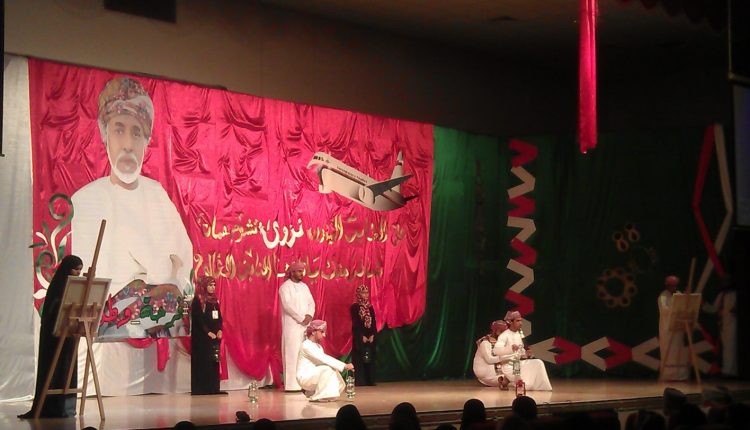 By Nicole Brewer
Long time globetrotters!  Today was a beautiful day here in Oman.  While the official National Day is November 18th, which is His Majesty Sulatan Qaboos' birthday, this year the holiday was celebrated the last weekend of the month. As an American in Oman, this was extra great because it coincides with Thanksgiving weekend.   Therefore, many of the expats here in Oman will be feasting and enjoying not only National Day but American Thanksgiving as well! This morning at my college, the students started the day's events by handing out roses to teachers and others that descended on the Grand Hall to watch the students and locals in my city perform speeches, songs, sword shows and plays! It is always such a great honor to partake in such festivities while being an expat in a foreign land. I was quite impressed with the quality of the student's performances and the great level of pride they have in their beautiful country Oman. For the past few weeks, the level of pure joy in the air has been amazing. Everywhere you trot to, you saw pictures of the Sultan, flags proudly displayed on houses, cars and more.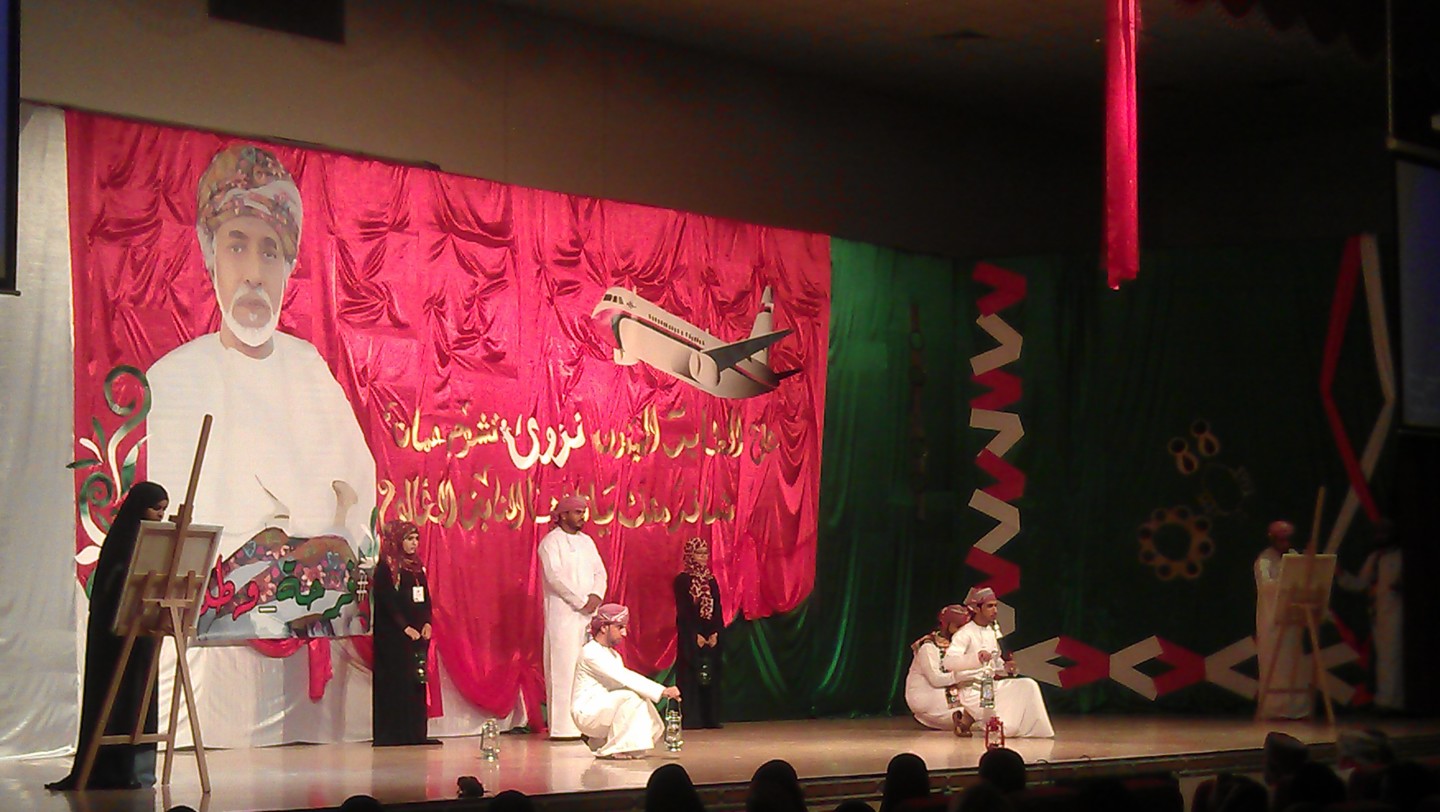 So for me, this weekend is dually important because in addition to celebrating these fantastic holidays, I have managed to face another huge accomplishment by finishing my MA Thesis in International Humanitarian Action, the joint program that I have sweated and worked hard over the past year in both Germany and South Africa!! When I tell you it wasn't an easy feat to trot to two different countries while studying, researching and interning for a non-profit, but in the end anything worth having is never easy so well worth it for me. On top of it, to be able to finish it off in Oman, such a lovely country with even more beautiful people, just makes it that much sweeter.
I am so very grateful for all of the blessings that were bestowed upon me this year, that I just needed to share it with you all GTs!! Thanks sooooo much for all of your support and encouraging words during some of the more challenging times. It is indeed great to have a sense of community amongst those that understand the road less traveled of an expat, living her dreams in hopes of inspiring others to trot the globe. Check out some of the fascinating cultural experiences I managed to have today, on this same day of finishing such a major milestone in my life. Enjoy and as always, happy globe-trotting!