By Nicole Brewer
Oman has a magical beauty that transcends time. I've been fortunate enough to stay at some gorgeous resorts here from Shangri-La to Al Bustan Palace in Muscat, but my most recent time at Dunes by Al Nahda was like no other experience here before. Dunes by Al Nahda offers a luxury desert camp and family resort experience in Oman that is perfect for the adventurous globetrotter. I can now check staying in the most glamorous luxury tents in Oman off the list after this amazing stay at Dunes by Al Nahda resort in Barka, Oman.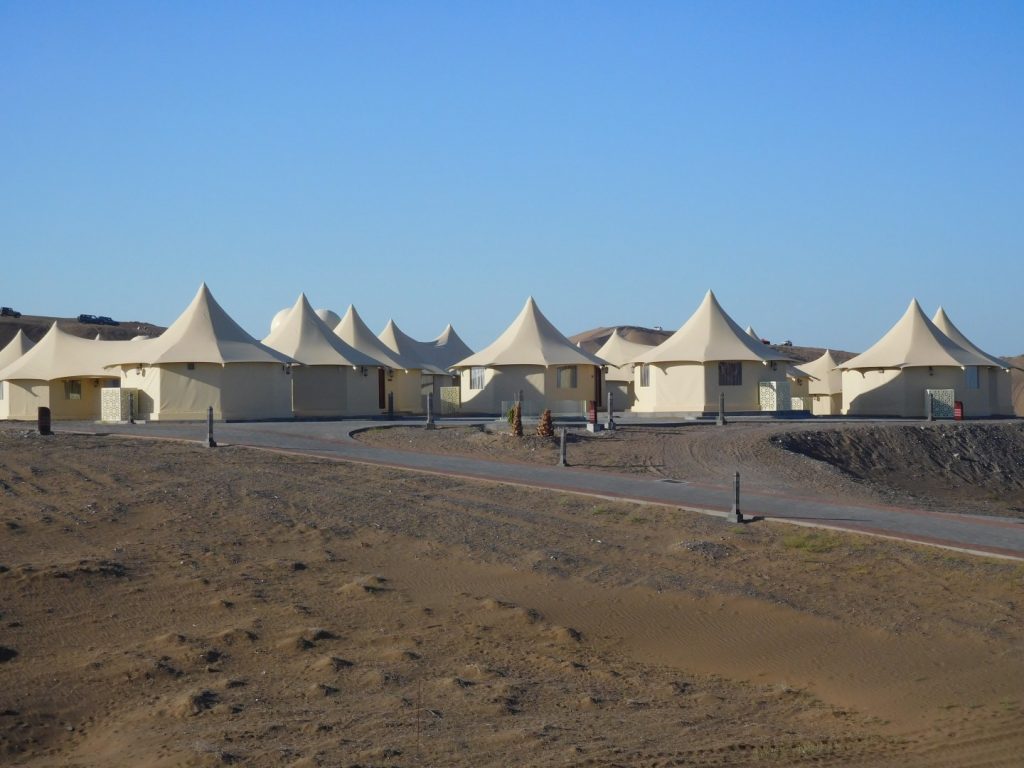 Dunes by Al Nahda features a total of 50 ultra luxurious accommodations varying from suite tents, which consists of 2 free standing tents with a shared entryway to luxury tents, which are single free standing tents measuring 39 square meters total of floor space. I loved my cozy luxury tent and felt like a princess staying in the gorgeous space. It featured complimentary Wi-Fi, a stocked mini-bar, a large LED screen TV and an attached full private bathroom. I absolutely loved my views of the dunes as well, which were full of adventurers racing up and down the dunes from the afternoon through the evening.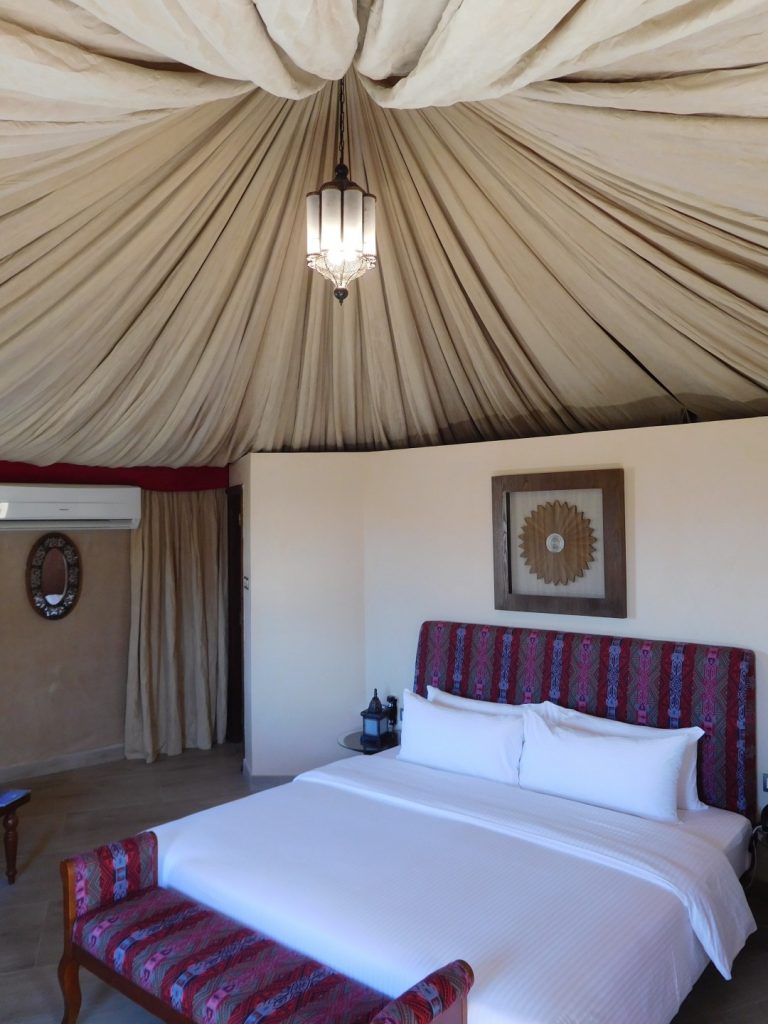 There is an array of activities to do at the resort if you are a solo traveler like myself or trotting to Oman with your family in tow. I enjoyed getting a fabulous facial at the Dunes Al Nahda spa. It can be a great retreat getting a massage here or taking part in a luxurious Egyptian style sand spa experience after a full day of dune bashing or riding around on dirt bikes at the amazing dunes around the resort. For those with kids, there are onsite bikes to rent to ride around the resort, as well as a kids play area with loads of toys and games. Parents can work out in the small gym that is adjacent to the kids play area as well.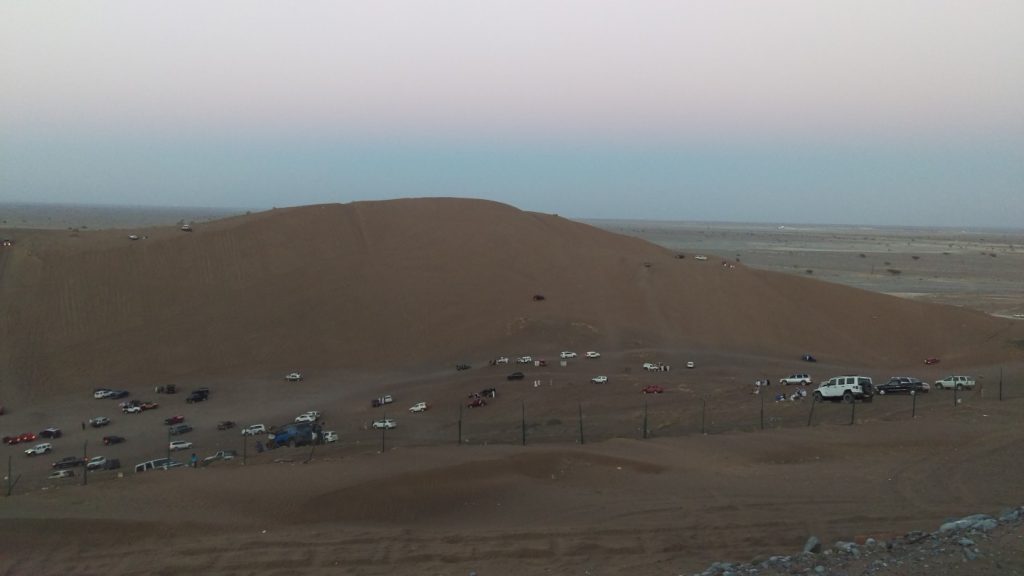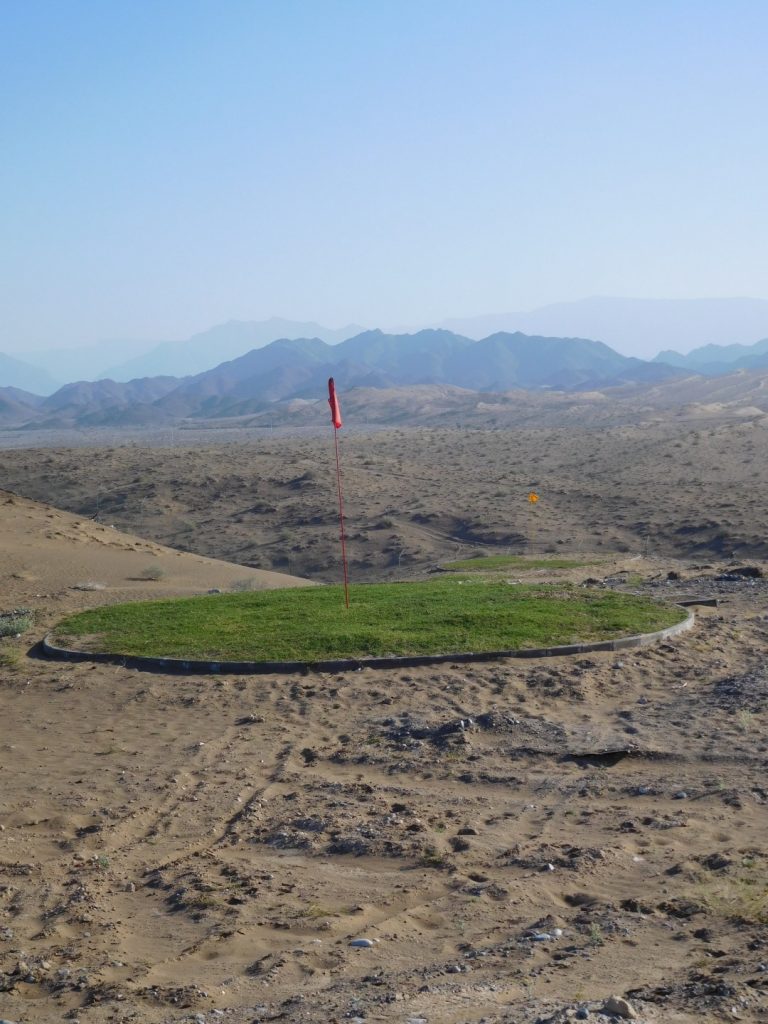 Lastly, I can't forget the food! Dunes by Al Nahda offers scrumptious cuisine at both Al Fresco all-day open air dining restaurant Fleur and the Dune Bar. Guest can also enjoy an array of meal options for take away delivered right to your luxury tent. Fleur has A la-Carte and traditional specialty meals for both lunch and dinner. It offers both Western and Omani styled meals on top of seating options that will make you feel relaxed. I thoroughly enjoyed gorgeous fruit platter, healthy pancakes and coffee at the outdoor restaurant before my departure.
The dinner the night before was just as divine with one of the freshest Caesar salads and pasta selections that I had in awhile. The restaurant also offers the chance to light a traditional lantern during your meal which was a very nice touch to add to the experience. I can highly recommend a stay at Dunes by Al Nahda luxury desert camping resort if you are planning a visit to Oman globetrotters. Enjoy!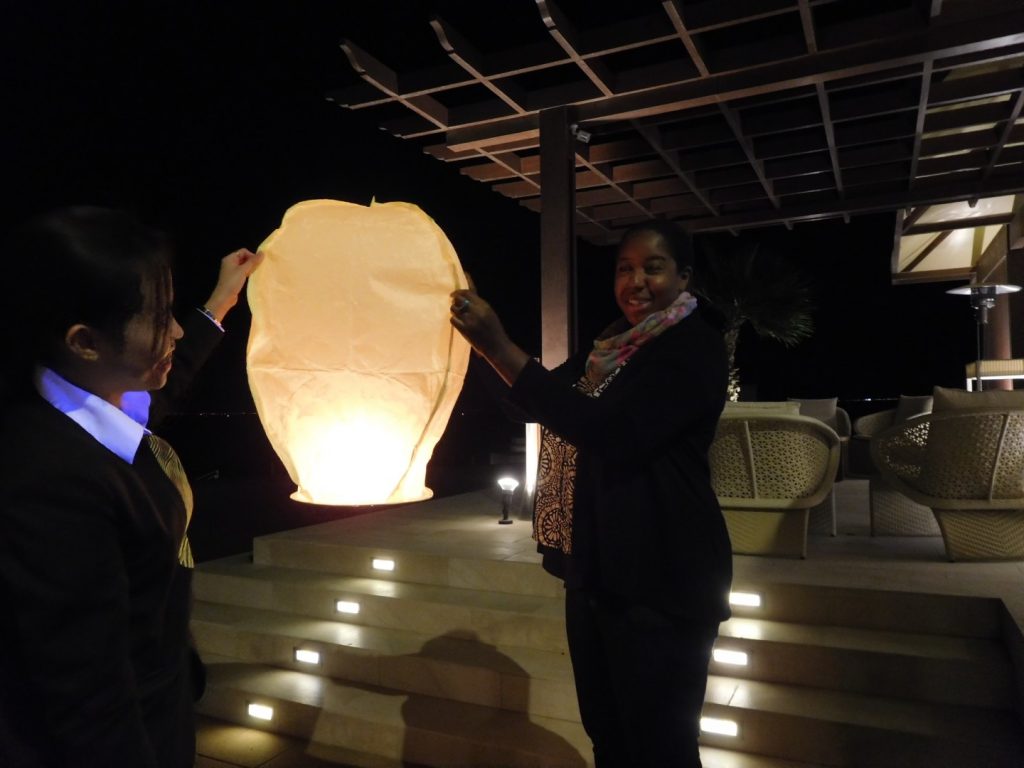 ***Disclaimer: Please note I was given the opportunity to do a resort review stay at Dunes by Al Nahda. All views and opinions are my own.***