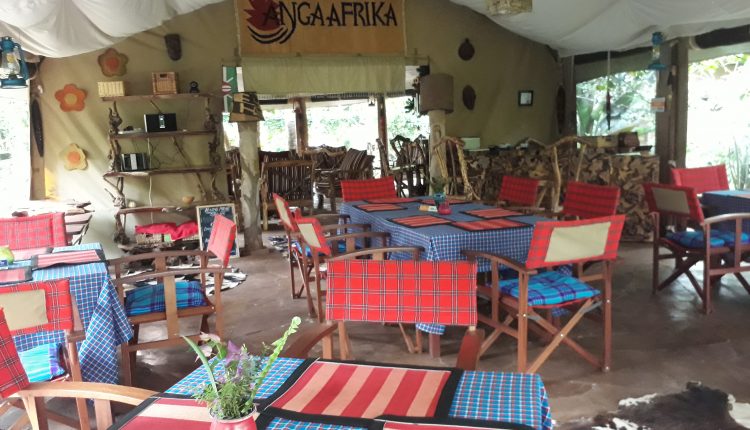 By:  Chantal Blake
Last week, I fell in love with Nairobi. Being my first trip to Kenya, I had a lot to do in a short amount of time, so I had to choose an accommodation that fit my "safari in the city" experience well and found no better location than Anga Afrika. By staying in one of their six luxury tents in the lush suburb of Karen, I enjoyed the sights and sounds of nature with all of my creature comforts—a cozy bed, full bathroom, and delicious food. Yes, the word "glamping" is more appropriate than camping, but I have no shame. Nairobi was just the start of our weeklong backpacking adventure as a family of four, and we couldn't afford to "rough it" and potentially lose a night's sleep.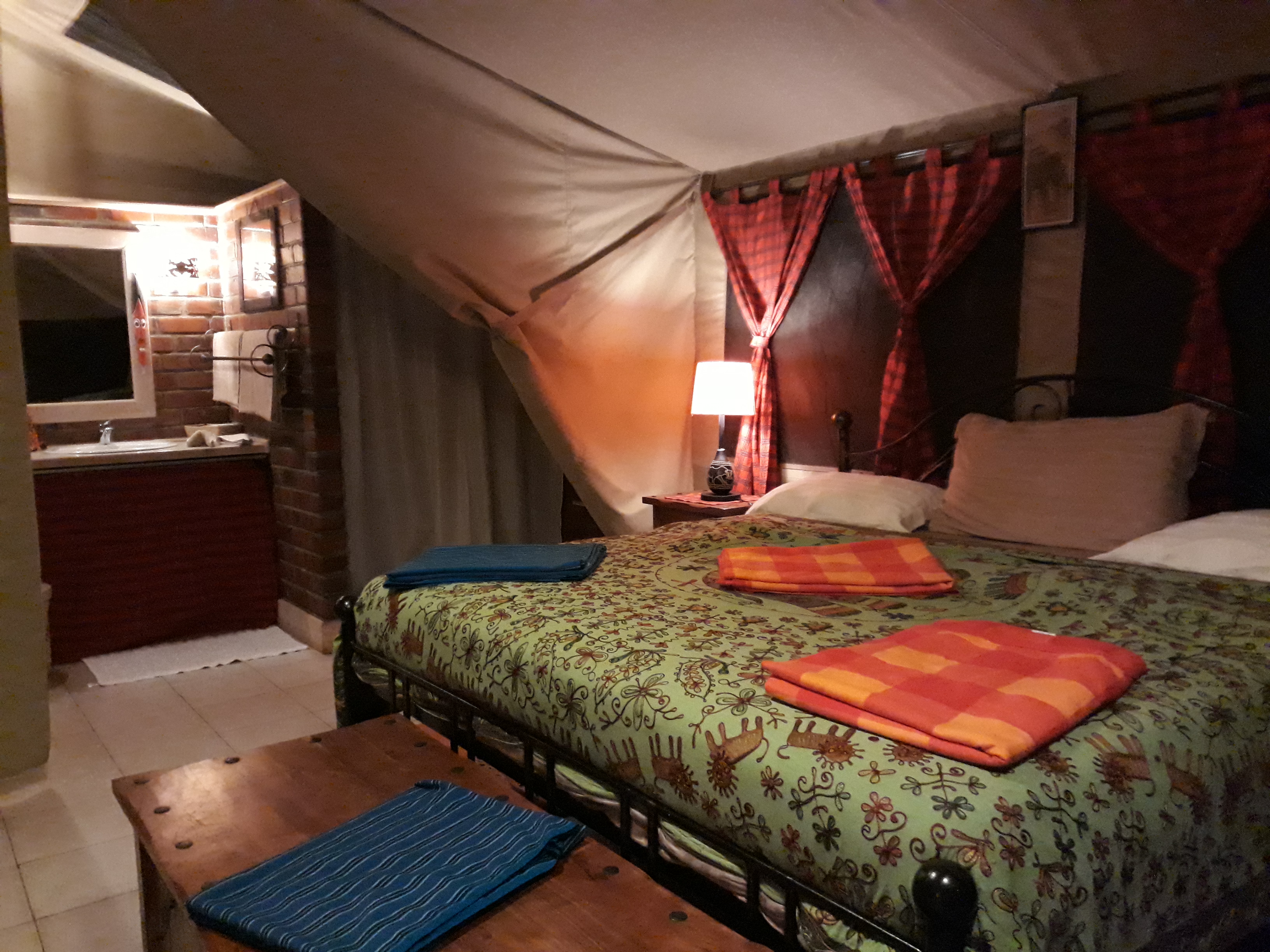 The three words that best describe the tents at Anga Afrika are cozy, comfortable, and colorful. The rich tones and textures of Africa were evident in embroidered blankets, beaded details, and bright plaid fabrics. Though the nights were cool, hot water bottles and an electric space heater were prepared for us. Each tent is set up on a tiled foundation which kept the floors clean and tidy, and the bathroom fixtures solid and stable. Hot water and electricity reminded me that we were not quite off the grid, while the sounds of howling and hooting were never far off.
The Anga Afrika staff were efficient in keeping our rooms orderly and turning down our beds every evening. With advanced notice, our vegan meal requests were heeded and even served to our tent. The kitchen intentionally keeps vegetarian options on their daily menu but had no trouble preparing vegan dishes like curried lentils, butternut soup, baked beans, sautéed mushrooms, and salad.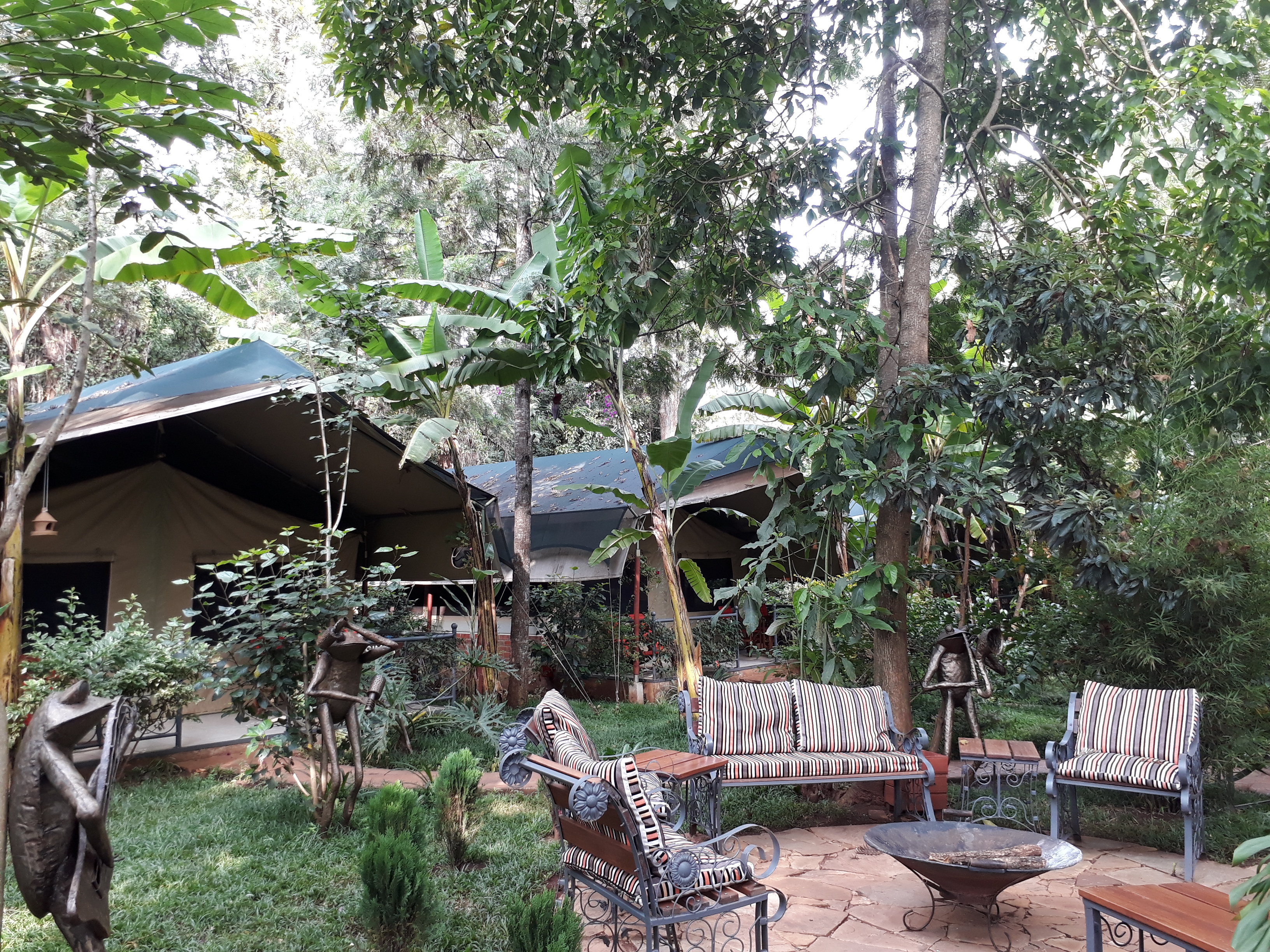 Beyond our tents, we had a small outdoor porch with a lantern, table and chairs, a common lounge stocked with interesting books and magazines, and a fire pit for evenings outdoors. Even with the impressively fast Wi-Fi on the premises, Anga Afrika is an accommodation where both foreigners and locals come to unplug. There is no bar or club on the premises, but a pool is forthcoming for on-site entertainment. However, with so much to see and do in Nairobi, you'll likely need a place to recharge and refuel, and Anga Afrika does both with serenity and style.
A complimentary stay was offered in exchange for this unbiased review.  All opinions are my own.