By Nicole Brewer
Ushna Abu Dhabi is located right in the Souk Qaryat Al Beri area. It provides the perfect view of the Grand Mosque if you decide to dine outside. I was blown away when we were seated in one of the prime spots outdoors, but the interior is just as dynamic as well. It is ideal for guest from the business traveler looking for a place for a dinner business meeting to a couple that desires a romantic ambience. It offers an award winning Indian cuisine experience with contemporary styles and great service. You will enjoy not only the food, but have a pleasurable full dining experience.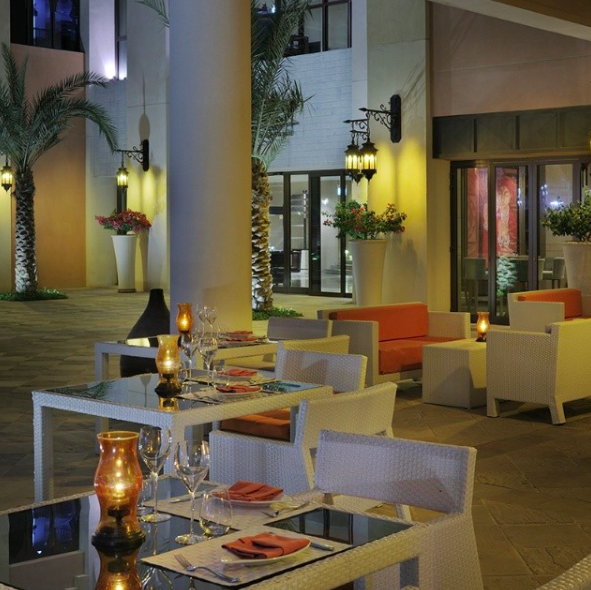 Our meal started off with crispy Madhuban flatbread, which is a bit spicy, but this is Indian food we're talking about here ;-). I ordered the Murgh Chatpata for my appetizer, which is thinly marinated sliced chicken breast that comes topped with delicious flavors like tandoori masala, sliced onions, green mango and tamarind. It has a powerful, spicy flavor which I thoroughly enjoyed. Before this dish came, we were treated to what the waitress called a traditional street food of India, which did not look anything as such with it's classy presentation. I was taken aback of how to eat the Dahi Puri, which had the look of a soft boiled egg and came accompanied with a sweet yet tangy side to clear the palette.
Following our appetizers our main courses came out. I thoroughly enjoyed my Khatta Meetha Duck Breast, which is a chef speciality dish.  The succulent duck breast came seared in a flavorful date and tamarind sauce, which I would highly recommend to a duck fan such as myself. I also tried the salad that my friend Alona from the iluv2globetrot travel community got, which came with a great presentation, which was just as tasty and fulfilling. Sadly, we both were so stuffed that we didn't have room for dessert treats that are available such as one of my favorites gulab jamun or gajar halwa. However, we delighted upon our glasses of wine overlooking the stunning Grand Mosque views that we had.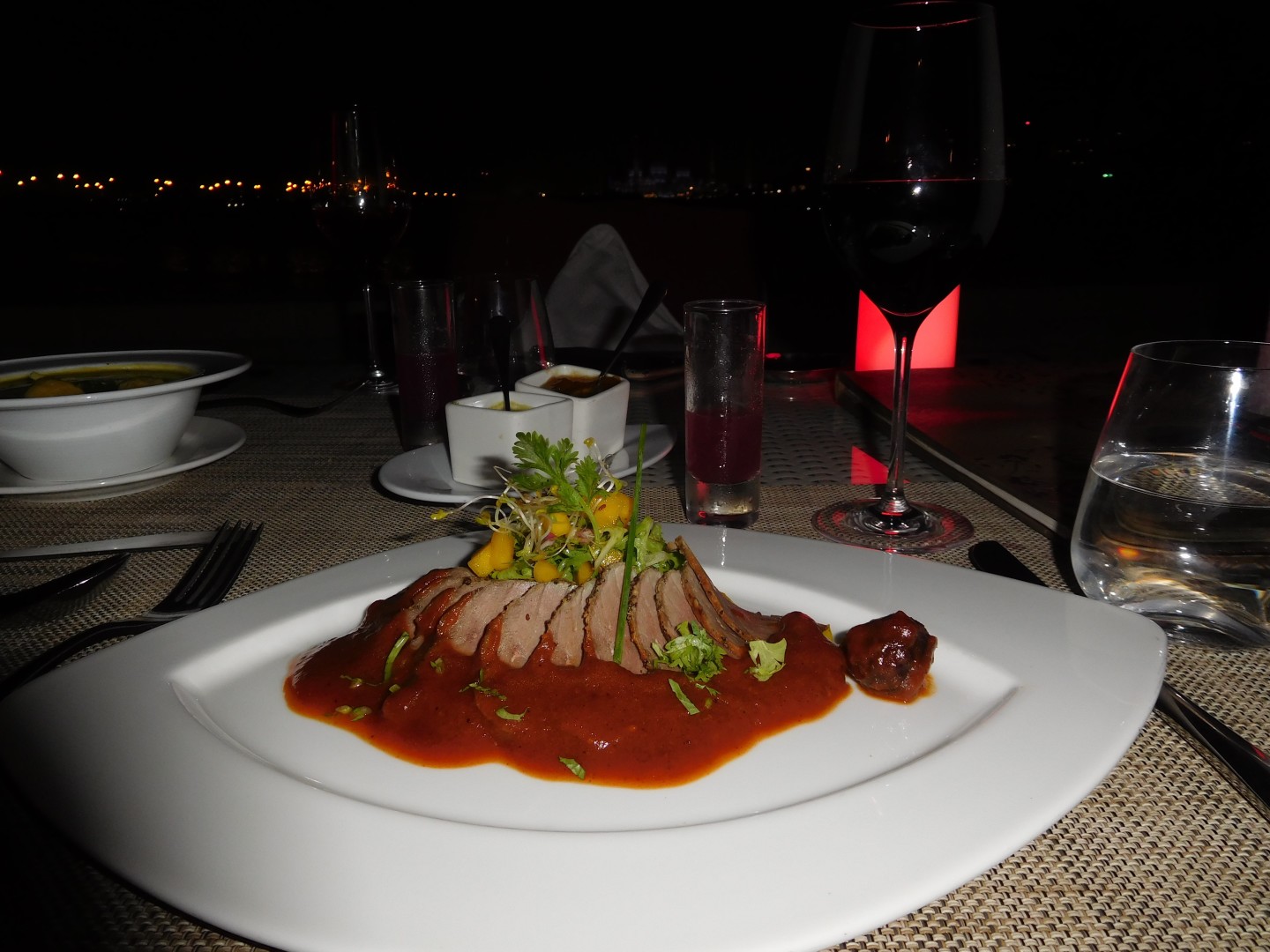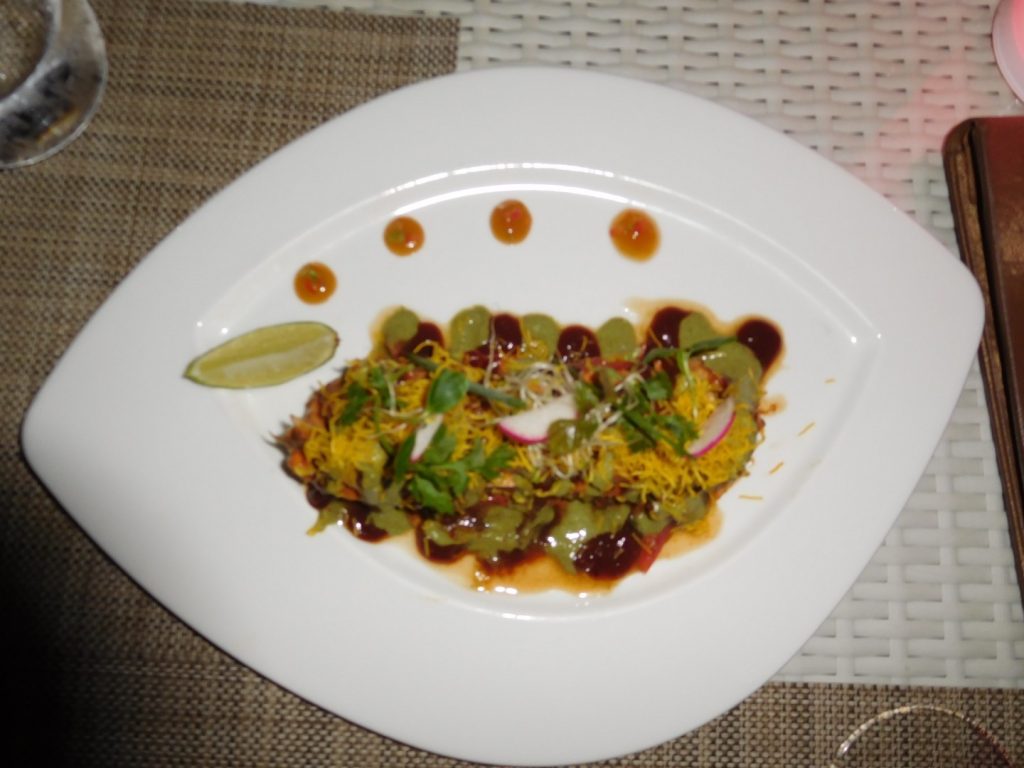 After completing our delicious meal, we were taken on a tour of the restaurant, in which I would be remiss not to mention the exclusive vodka lounge, which serves the best of 51 vodkas from around the world. The friendly staff were very helpful and accommodating throughout the dining experience. We viewed the huge tables that were available for business meetings and really loved the swinging chairs, which are popular for those having a party or looking to have some youthful fun during your meal. I was quite impressed as well that in order to make the experience even more unique, the staff took our picture with their own camera and printed us a copy for our safekeeping, which comes complimentary with everyone's experience. I highly recommend Ushna for anyone looking for a fine dining Indian experience in the heart of Abu Dhabi.
**Disclaimer: I was offered a restaurant review opportunity with Ushna Abu Dhabi. All views and opinions are my own.**