By Nicole Brewer
This past weekend I had the pleasure of attending several TEDx Talks here in Oman. On November 11th, in association with the TEDx organization, 12 talks regarding compelling topics. The half-day non-profit event consisted prepared talks, demonstrations, and performances with the aim of benefitting the local community of Oman. With the theme of infuse imagination, inspire innovation the TEDxQurum event did just that.
I was thrilled to network with like-minded individuals that ranged from fellow educators to fashion designers that are based in the region. Prior to the start of the event, I chatted up one of the executives at Simens, who was a sponsor of the event. I also managed to thank and swiftly chat with one of the event organizers Nasreen Khalid, who manage to lead curation of the festivities.
The event started off with a great beginning with athlete and adventurer Fahad Al Abri coming to the stage and doing a handstand (totally unexpected on the audience's part lol). He led a thrilling discussion on the topic of the importance of literally turning your world upside down.
Additional topics which were my favorite included the talk by 17th-year-old student Hridith Sudev who is an inventor, and environmentalist on the topic of looking for success in the little things. This topic resonated as the co-founder of I Luv 2 Globe Trot. I take great pride in the little accomplishments every day with this brand in lieu of the bigger goal we are chasing inspiring others to travel the world https://impotenciastop.pt.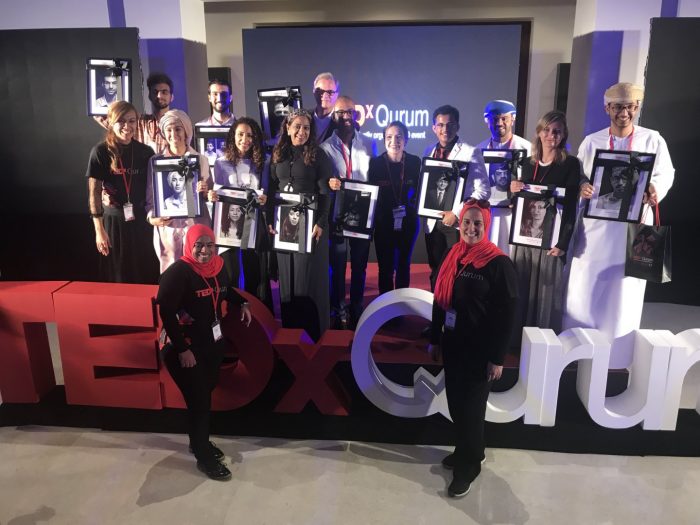 Another talk which inspired me was by educator and mother Kamilya Lamki. Her talk discussed getting your child out the box and inspiring their innovation. Her passion and zest for allowing children to show their creativity and just being themselves was truly groundbreaking.  Overall the event was spectacular. From the talks to the food and performances by Fusion Band and poet Mansoor Al Hindasi, the TEDxQurum team did a fantastic job of hosting one of Oman's premier events.