By Nicole Brewer
The Ritz Carlton Bahrain Hotel was one of the most amazing hotel experiences I've had the pleasure of partaking in thus far from globetrotting!! It offers world class services from an amazing global staff. I was able to dine at the sophisticated Plum's Steakhouse restaurant and so much more during my weekend escape to paradise in the Kingdom of Bahrain.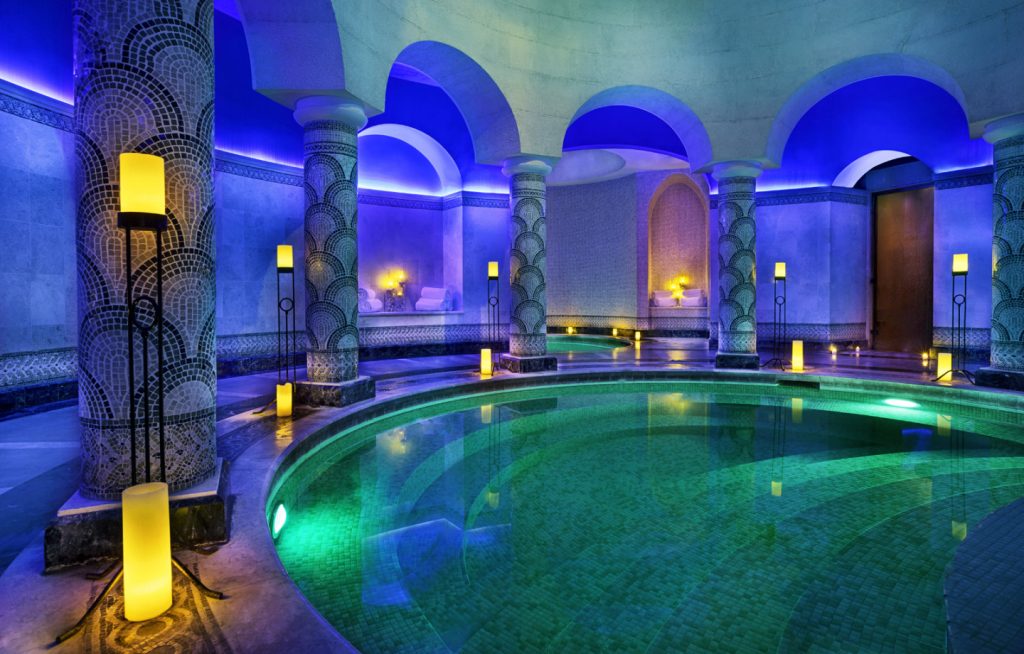 A weekend escape would not be complete without venturing to enjoy some spa time, so I manged to do just that at the Ritz Carlton Bahrain's Spa. Indulge in luxurious services with one of the special treatments available at the Ritz Carlton Bahrain spa menu ranging from a 90 minute Jet Lag Ritual (which is Perfect for the globetrotter) to The Couple's Retreat or The Wedding Delights package for newlyweds. They offer sensational care for skin, body and soul here via the variety of skilled therapists from all over.
I had the pleasure of receiving a medical massage via an amazing Thai masseuse. The La Massage therapy is a customized spa package that uses different massage methods to suit your medical needs. I surely felt renewed after this amazing massage. My masseuse knew exactly where my tensions were held and soothed pressure points to help me unwind to make my muscles feel renewed after the massage. She was so amazing that she even gave me a few tips to help exercise the pressure points and pains that she knew I was consistently having from her touch. I am pretty grateful to her going above and beyond for showing me some simple moves to help with my prolonged health. Following the luxurious massage, I was able to relax and unwind a bit in the relaxation room with tea, propping my feet up feeling like a Queen.
I absolutely loved the facilities, which featured a beautiful changing room area. Additionally, guests are able to relax in either the cool plunge pool area or the indoor Jacuzzi to rest up a bit, enjoying a nice cool beverage of mixed berry water that was available in the changing area. The Hamman in the fitness center that is attached to the spa offers four plunge pools set at different temperatures. Personal training, swimming lessons, table tennis and other activities are also available at the Ritz Carlton Bahrain fitness center.
After wrapping up my services and timing lounging in the pool area, I went back to the changing room to use the facilities and amenities offered like the blow dryer, lotions and oils in the ladies changing room. Upon completion a staff member assisted me back to the lobby, where some of the custom products that are available were explained and discussed. There is also a spa boutique located right across the facilities. I can highly recommend getting a spa package at the Ritz Carlton Bahrain Spa globetrotters on your trot to the region. Enjoy and as always happy globetrotting!
***Disclaimer: Please note I was offered the opportunity to try a spa package at the Ritz Carlton Bahrain Hotel's Spa. All views and opinions are my own.***