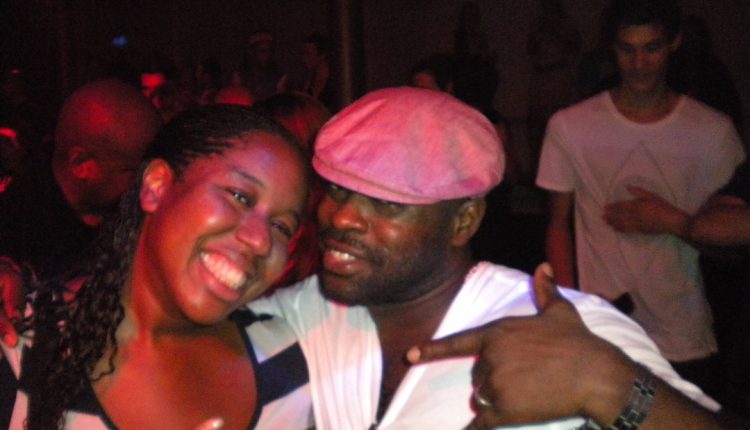 By Nicole Brewer
If anyone knows anything about me, it's that I'm a self proclaimed Hip Hop head.  I've had a major love for hip hop ever since I was a little tike growing up on the East side of Detroit, MI. I would discuss Snoop Dog, Dr. Dre, Mos Def and more lyrics with the boys in class… I'm sure they looked at me like what does She know about rap music or hip hop lol. Well one of my favorite groups for the past 20 or so years has always been The Roots. I remember playing out the album Things Fall Apart (named after Things Fall Apart, a novel by Chinua Achebe) throughout my college years (yeah I'm showing my age lol). Yes I was a fan waaaay before they were the house band on the Jimmy Falon show ha.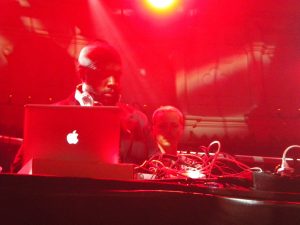 So on my most recent Europe vacation, albeit my first time in Europe, I jumped at the opportunity to see The Roots perform in Amsterdam of all places! I randomly found out they were going to be playing at a smaller, more intimate venue during the same days I had scheduled to be there ironically.  I made sure to get to the Paradiso venue a tad bit early since it was free standing tickets so I would be at the front of the stage.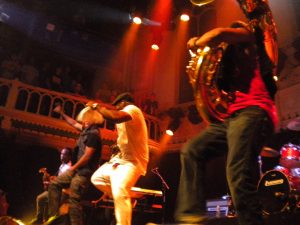 I met a lovely girl named Stephanie from the Netherlands, about an hour outside of Amsterdam and we kicked it throughout the show. Later in the evening I had a girl ask me if we knew the band because they graciously interacted with us throughout the performance like they knew us haha. Nonetheless, I did not know them before the performance.
Questlove was set to perform a dj set after the show so many people were just hanging out waiting for it to begin. I headed back toward the stage and Black Thought came down to kick it with the fans a bit! He was so cool and chatted it up with a few of us, taking pics and all. Meeting The Roots crew in Amsterdam will for sure go down as one of my most prolific globe trot experiences in awhile! Take a look at some of the footage that I managed to get at the show and enjoy the R to the OO to the TS!
http://www.youtube.com/watch?v=GNh7oYHZAkI&feature=youtu.be
http://www.youtube.com/watch?v=0kj9Ae-BmVk&feature=plcp