By Nicole Brewer
This past weekend I was invited to a press lunch preview for the newly launched menu items by Chef Salim Al Kalbani, in the award winning Moroccan restaurant, Shahrazad at Al Husn hotel, which is apart of the Shangri-la Barr Al Jissah Resort & Spa here in Muscat, Oman.  Chef Salim's flavorful gourmet dishes are available for a short time from November 15th- 19th, so I highly recommend a visit to the resort for this special treat if you are in the region. Shahrazad restaurant is open daily for dinner from 7:00 pm to 11:30 pm.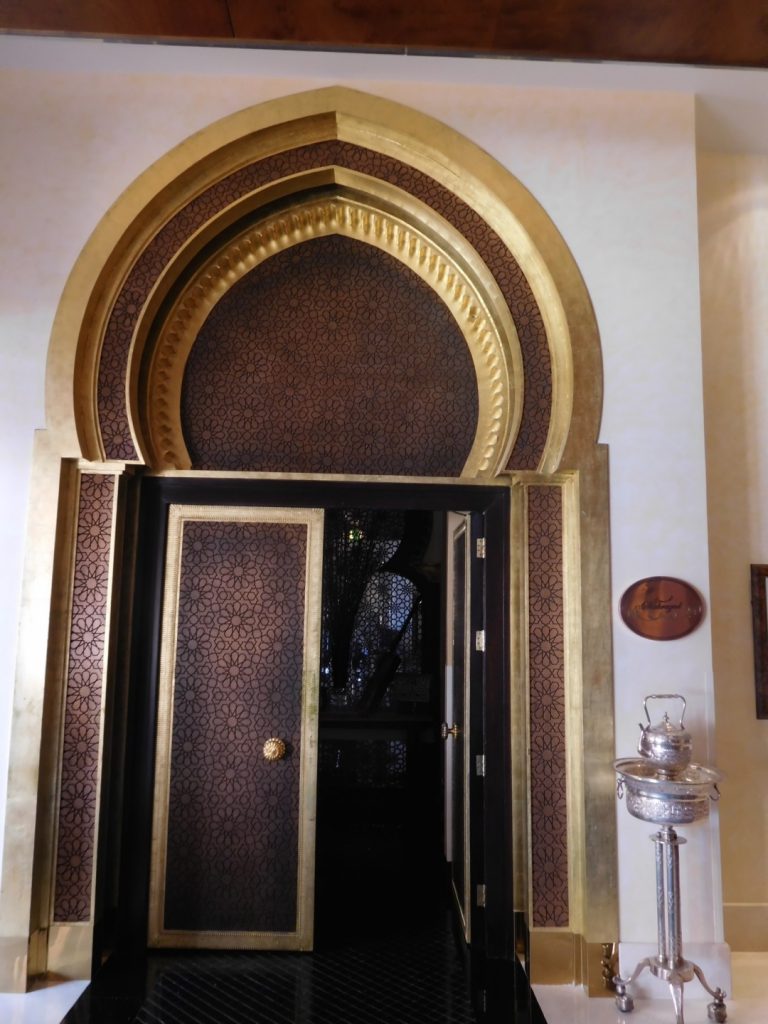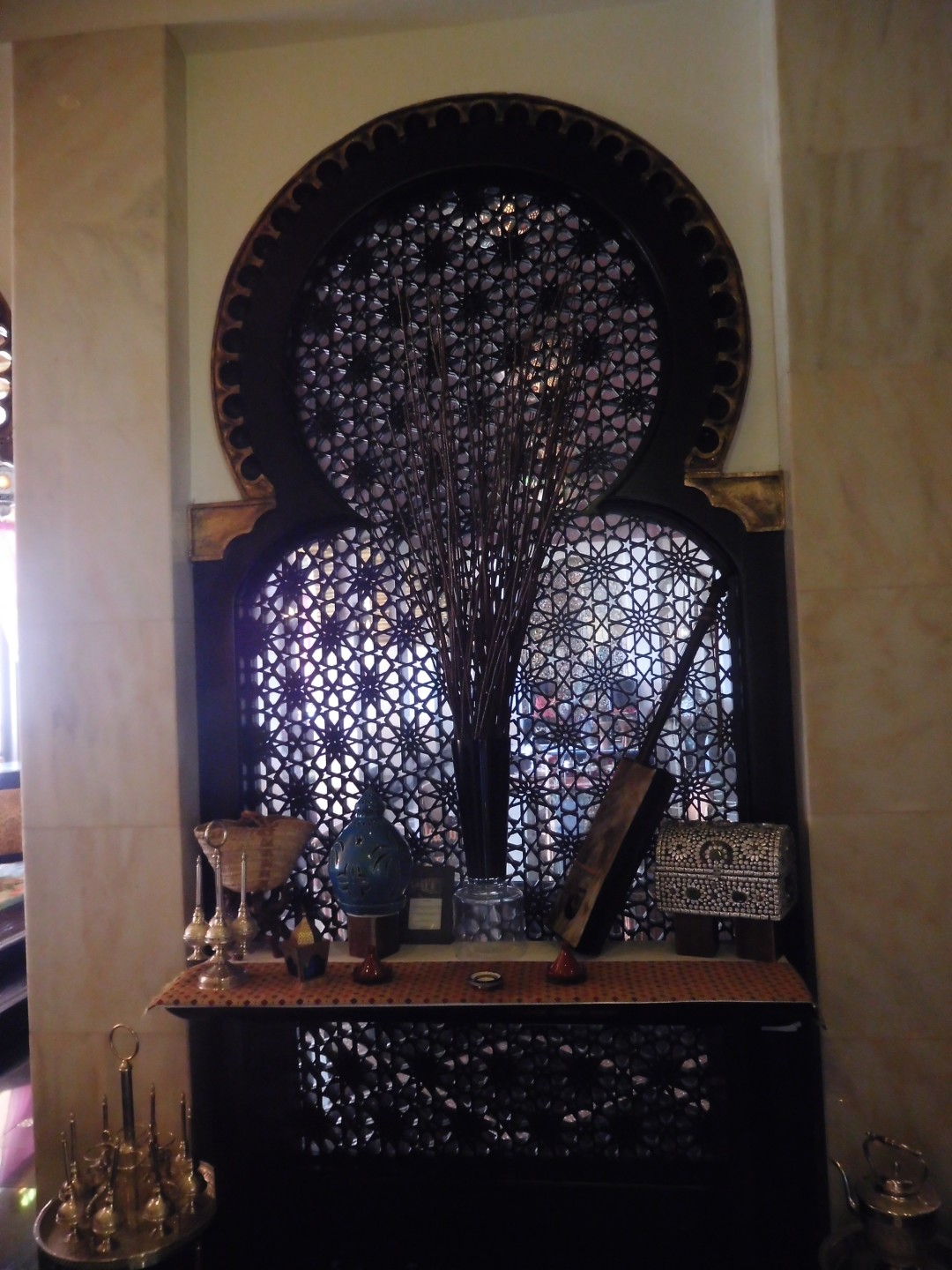 The ambience and traditional Moroccan decorum at Shahrazad is absolutely magical. Once you approach the huge commanding doors upon entry to the restaurant, you know that you will be in for a masterful treat. While the restaurant is typically only open during the evening, where I'm sure the lighting is low, for this special event they opened for an afternoon luncheon at the facilities. It was a gorgeous day in Muscat as the sun shone bright and helped to view the immaculate designs and beauty of the restaurant. Once I was seated at the table, I was greeted by a picture of Chef Salim Al Kalbani in all of his cooking glory, along with the menu for the afternoon meal.
The first course that was served was Chef Salim's Signature Loomi Soup, which consists of lentils, lamb, dried lemons (which is a speciality of Salim and his wife's catering company the Dried Lemon), tomatoes and scallions which had a delicious, subtle flavor. Up next was the main course of Babloo Risotto. I absolutely loved this interesting combination of marinated kingfish with Omani spices, which came covered in a dried lemon fusion of risotto topped off with parmesan cheese. This seriously needs to be added to my repertoire once I get the recipe, so tasty.
Lastly for desert was a Deconstructed Loomi Cheesecake which seriously took my breath away! I couldn't wait for this final dish and it was well worth it once it came out. The cheesecake was topped with mouthwatering cream cheese and dried lemon with Loomi cookies. This was followed by a cup of traditional Omani coffee but of course served by the delightful staff of the restaurant. If you are in Oman or are fortunate enough to trot there this week for a visit, I can Highly recommend you visit the Shahrazad restaurant in the Al Husn hotel of the Shangri-la Barr Al Jissah Resort & Spa for decadent treat by Chef Salim.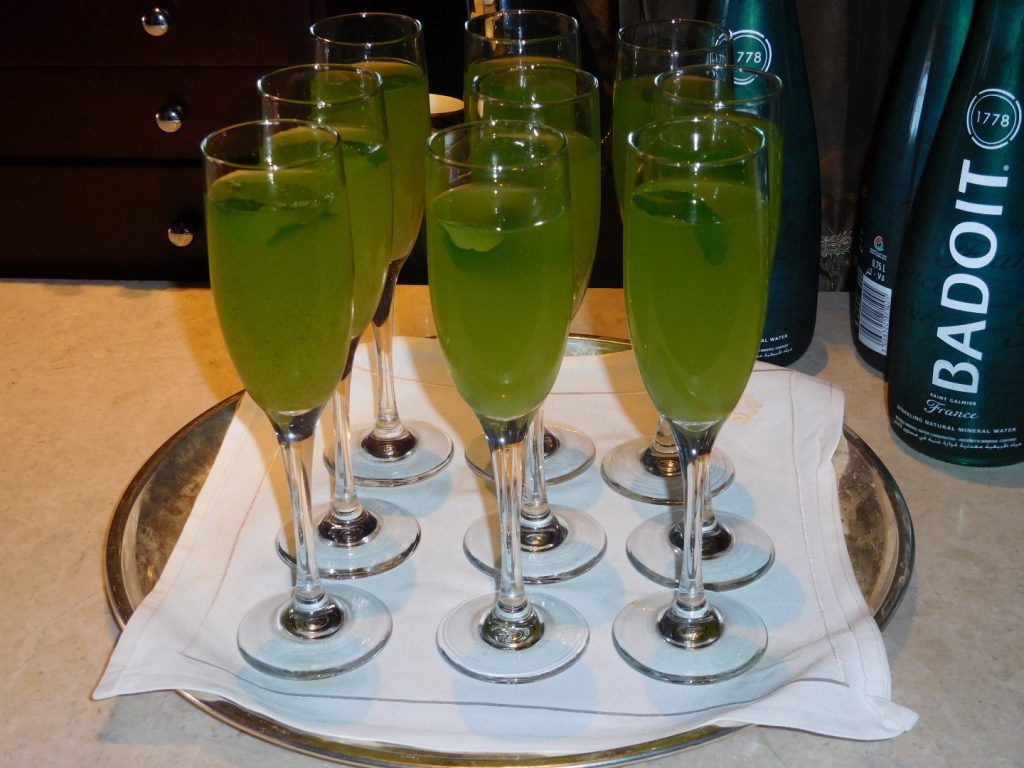 ***Disclaimer: Please note that I was offered an opportunity to review the signature dishes of Chef Salim by the Shangri-la Barr Al Jissah Resort & Spa.***