Escape to Ras Al Hadd, Oman With One Roof
By Nicole Brewer
Greetings globetrotters! I hope all is well and that you're bringing in the new season on a high note. Last month I had the distinct pleasure of visiting Ras Al Hadd and Sur, Oman with the One Roof team which is based here in Oman. After winning one of the prizes at the Africa Day Ball this past spring, I was beyond excited to venture on this tour with Hanan and the rest of the One Roof staff.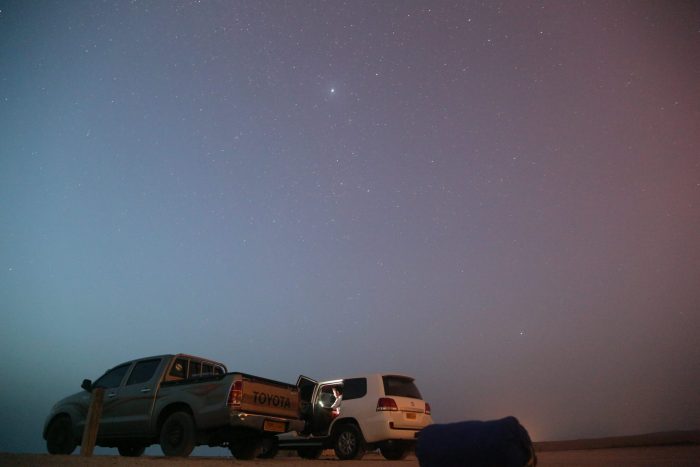 Ras al Hadd is a village in the Ash Sharqiyah region of Oman, just outside of beautiful Sur. This serene beach area is located a two-and-a-half hour drive from Muscat. It is a great weekend escape option for us local expats and those looking to explore the region here. From barbecue to swimming and fishing in the ocean, there are loads to do to keep you busy or relaxed in this small village area. While many may head to nearby Ras Al Jinz to see the turtles while they are in peak season from June until September, I highly recommend the more secluded beaches of Ras Al Hadd.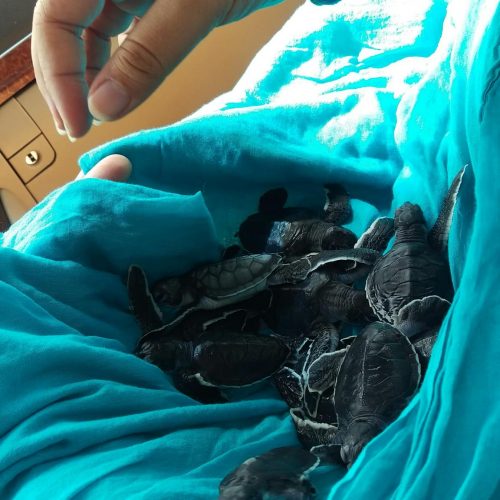 Even in the middle of adversity, Hanan was quick to jump to the task of solving issues while on our weekend escape. Once we arrived to Ras Al Hadd and were set to meet with the owner of the chalets on the beach we were due to stay at, he decided to cancel at the last minute because he did not like the ratio of guys to girls in our group. I'm not exactly sure what he expected or thought was going to go down, but I'm a firm believer of everything happens for a reason. The villa that we managed to get with several rooms and near to the beach ended up being a fantastic alternative.
We were set to go view the turtles in the evening upon arrival. Nevertheless, after solving the accommodations mix-up, we opted to have a nice bbq and relax a bit at the villa. Instead we ventured to the beach early in the morning before sunrise to witness the turtle migration and boy was it a sight to behold! We saw tons of baby turtles scrambling toward the ocean and a huge mommy turtle laying a host of eggs right on the beach! Again, everything worked out how it was supposed to in the end. After heading back to the villa to rest up a bit and after breakfast, we headed back to the beach in order to explore the island and go fishing on a boat tour.
After enjoying the beach for a bit, swimming and jetskiing, we all headed back to the villa to pack up for the trip to Sur. After stopping for a delicious lunch in Sur, we made the journey back to Muscat. All in all, I highly recommend the professional One Roof team and a trip to the stunning Ras Al Hadd globetrotters!