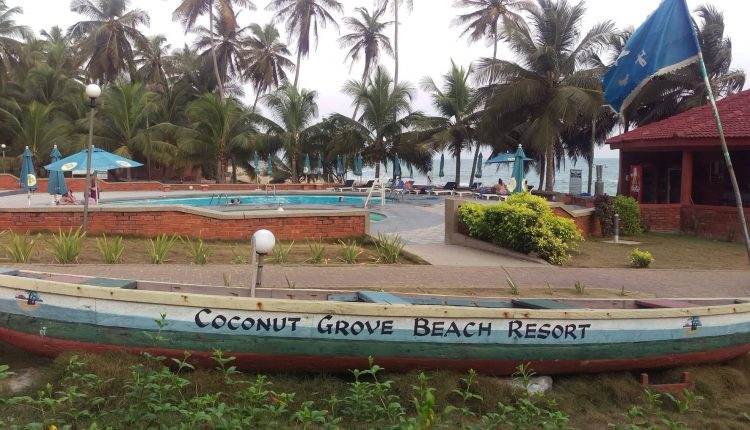 By Nicole Brewer
Greetings globetrotters! I hope you all have been well. It's been a little while since my return to Oman from Ghana and I must say it was the trip of a lifetime. It's an amazing experience as an African American to go back to your roots and explore places like Cape Coast Castle. I was very fortunate enough to stay at the luxury 4-star Coconut Grove Beach Resort just a few km away from Elmina Castle in Elmina, Ghana.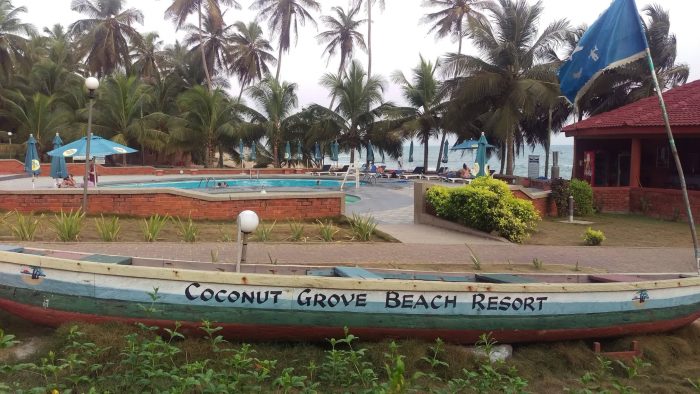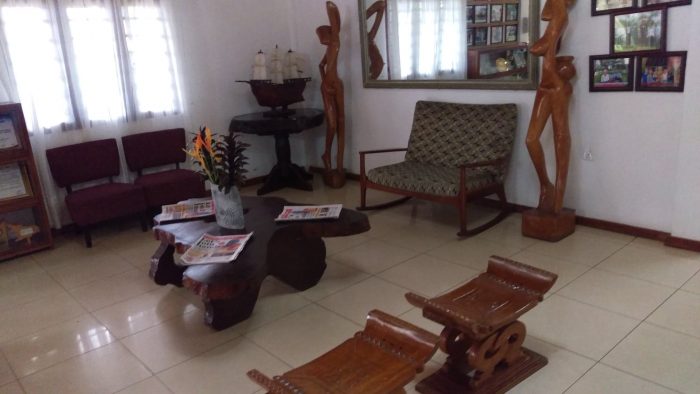 Coconut Grove Beach Resort offers a host of amenities and recreational activities including  an outdoor swimming pool with glorious views of the Atlantic Ocean, tennis courts, a full-equipped gym, basketball court, play scape for children and even a mini animal sanctuary. I was greeted with a nice cool coconut drink upon check-in to the hotel, quite fitting for a Coconut Grove hotel. The staff were very nice and accomodating as I arrived, helping with my bags on the walk through the courtyard to my villa.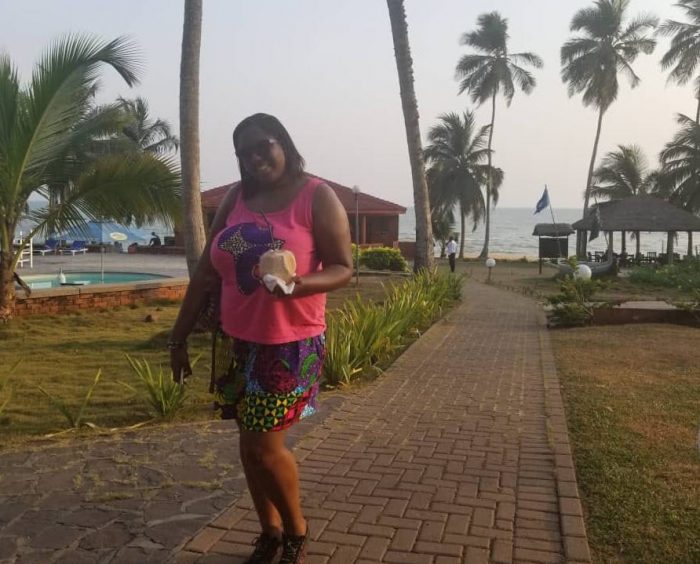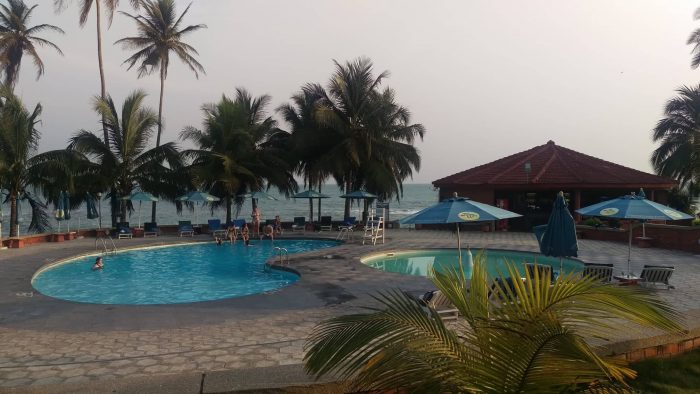 I absolutely loved my villa, which was very near to the beach. It consisted of a comfortable king-sized bed, high-speed wifi internet access, a massive shower area, a flat screen television, a refrigerator, air conditioning, and a ceiling fan. I also liked that every time I left my room for the day and came back that the bed was turned down with a new cute towel design and flowers.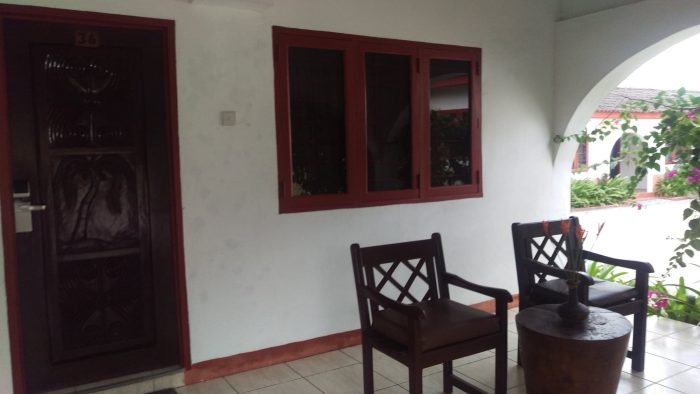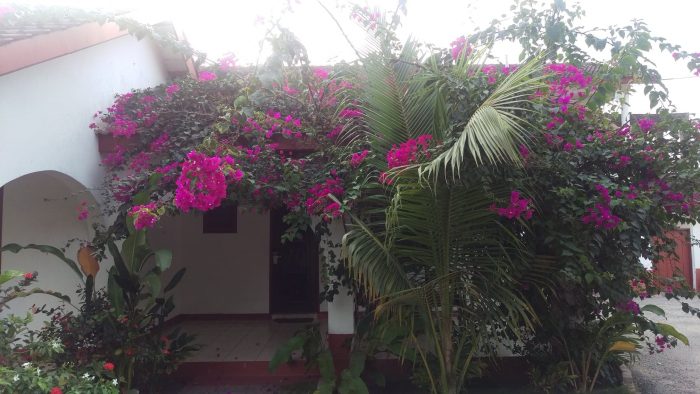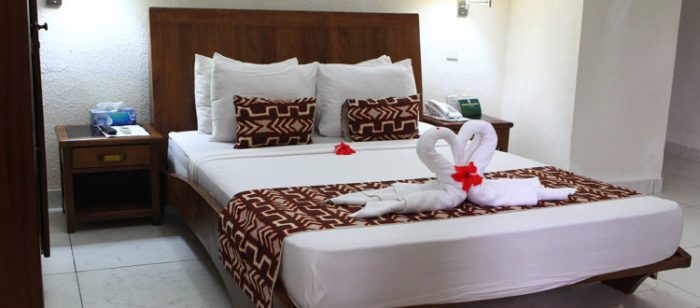 The stand out attraction and beauty of Coconut Grove Beach Resort would surely have to be the ample access to the ocean. The staff ensured to keep the beach clean and it was great to see locals out about walking the coast, catching fish and enjoying the nearby area as well. It doesn't get much better than being able to wake up and have a full course breakfast on the beach and then taking a nice stroll with the outstanding views.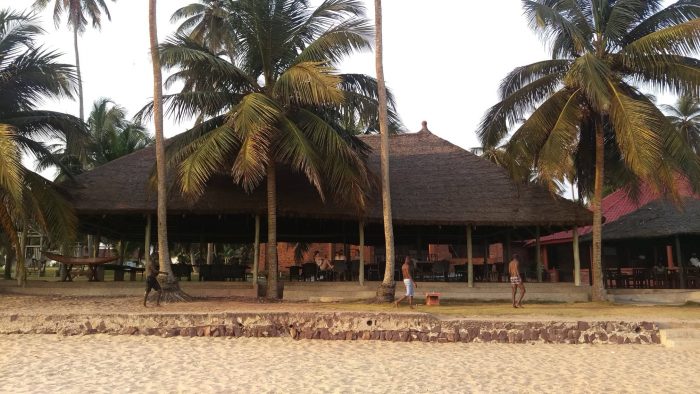 If you are planning a family getaway, a solo trip or even a wedding or conference, Coconut Grove Beach Resort has you covered. It offers meeting rooms that seats up to 300 people for your event and even golf lessons for those interested during their downtime. I highly recommend a stay at this beautiful beach resort getaway if you are planning to visit Ghana during this year of return globetrotters.
***Please note that I was offered a stay in exchange for a review. All views and opinions are my own.***