By Nicole Brewer
Greetings globetrotters! This past weekend I had a rainy visit to the city that I love Dubai. It was surprising to see that the weather was so drab when it is usually all sunshine and smiles. Nevertheless, I was grateful to enjoy a fine dining experience in the beautiful and bright Chival Global Social restaurant at the La Ville Hotel & Suites City Walk.
Chival prides itself on the concept of being a global social restaurant. Thus customers can enjoy not only an environment which offers a stunning social setting, but it also has a menu full of healthy food choices including organic, carefully-sourced produce. The decor was immaculate and beautiful, offering both indoor and outdoor seating. With the crisp white decor and tall glass windows, you can't help but feel a sense of calm and peace while dining at Chival.
It even offers an eclectic choice of botanical water, drawing on ancient cultures that believed in the healing properties of crystals. I tried the water, which was infused with rose quartz, as I'm a fan of the gem and the believe of attracting love into your life. I actually wear a rose quartz necklace daily. The water had an amazing taste. This was a first for me and now I'm totally a fan of this botanical water. Thanks Chival for the introduction!
Not only did the menu offer a great selection of healthy dining options, but the staff was also superb in service. Our waitress ensured that our questions were answered in a timely manner and even the chef David stopped by to check in that the food was cooked to our desires.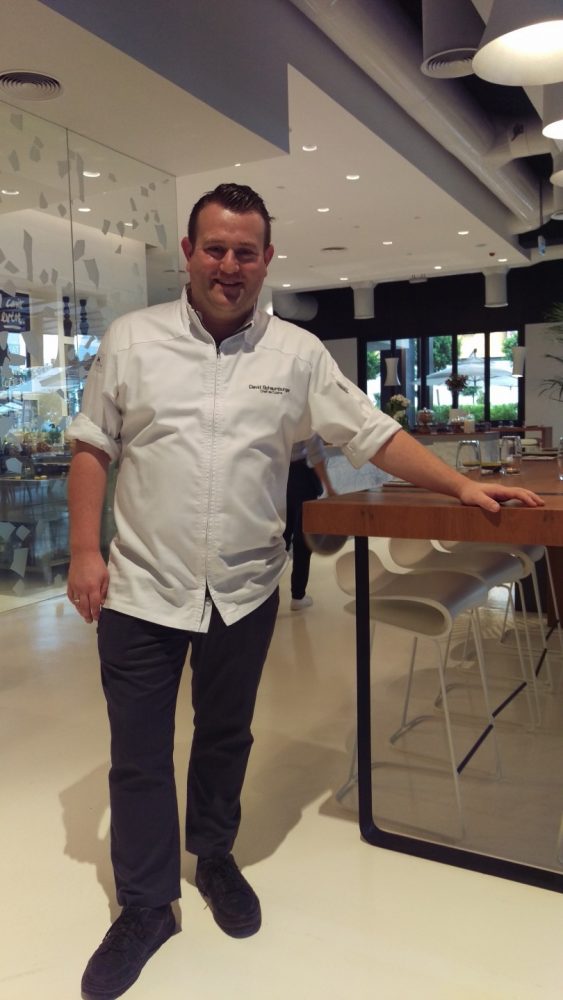 I ordered an interesting appetizer dish of stuffed jalapeno peppers with feta cheese and a tangy dipping sauce. Initially I was nervous that the peppers would be too hot, but to my surprise the balance of pepper and cheese was made to perfection. The lightly grilled peppers were absolutely delicious and the sauce complimented them perfectly.
For my main course I selected the sea bass that came with decadent, creamy mashed potatoes. My friend had the massive burger with delicious crispy fries and cole slaw. I thoroughly enjoyed my sea bass, which was cooked to a light crisp. I was in heaven while eating the mashed potatoes. Nekeyla gave her burger two thumbs up as well, with its caramelized onions and bun.
Lastly, while I was stuffed after my main dish, I had to sample some of the sweet treats that were available at Chival. On the menu they offered an array of desserts, but also small bite-sized options were on display. I opted for the red velvet cupcakes (my fav!) and macaroons. You can't go wrong with either and the fact that they had these choices made me extremely happy. I can't recommend Chival Global Social enough! Make sure to check them out when you trot to Dubai GTs.
***Disclaimer: I was offered a free meal in exchange for a review. All thoughts and opinions are my own.***